It seems like everyone has a video doorbell these days. You see them everywhere you go; people talking to each other through their doorbells. It wasn't always like this, though. Back in the good old days, people had to ask who was at the door before letting them in.
It was like the wild west. Back then, people had to knock on your doors to be allowed in. But I guess things have changed. Now, you don't have to leave the comfort of your couch to see who's at your door. You can just ask Alexa or check your phone to see who it is.
Ah, technology. How lazy you have made us all. We are truly living in a golden era. And you know who started this golden era of smart homes and video doorbells? Ring. Their Video Doorbell Pro.
It was like they flicked a switch and everyone wanted one. This wasn't just down to luck. They had been in the market since 2014. But when this one launched in 2016, it was a total game-changer. And everyone knew it.
So today, I'll be doing a review of the Ring Video Doorbell Pro to see if it still holds up in 2022 and if it is still worth buying.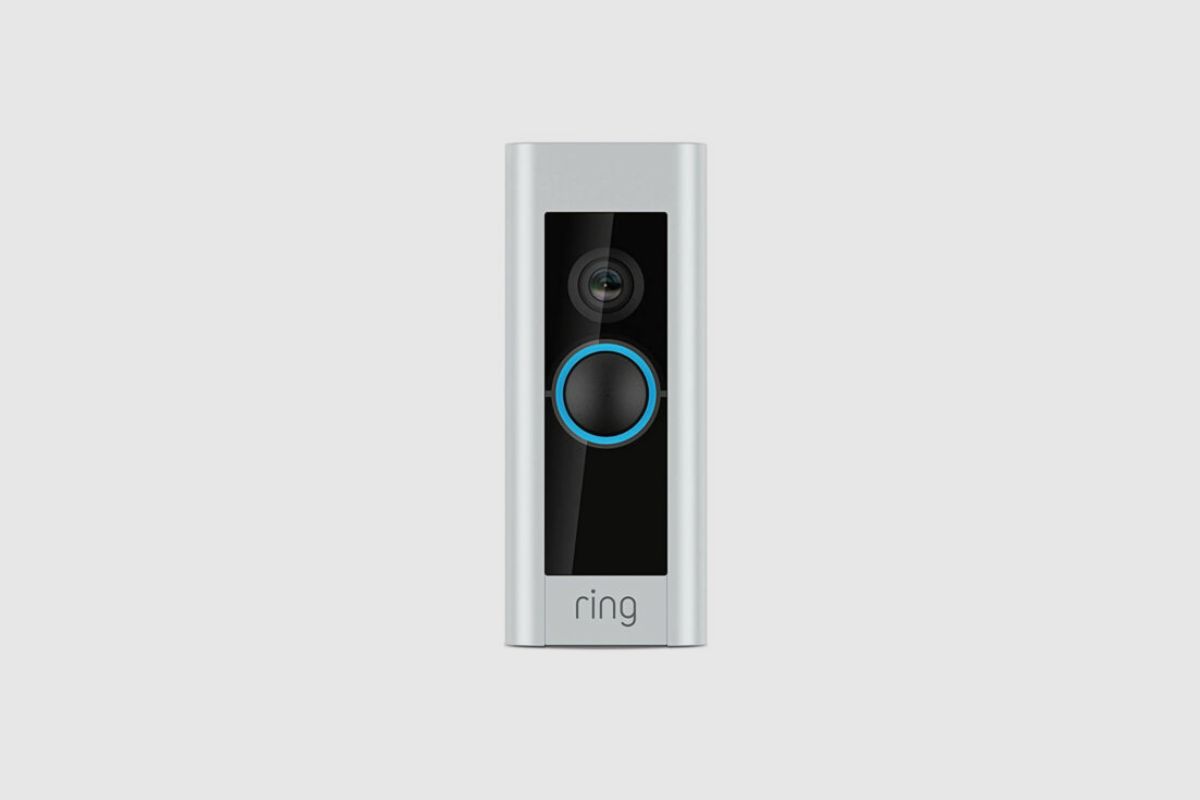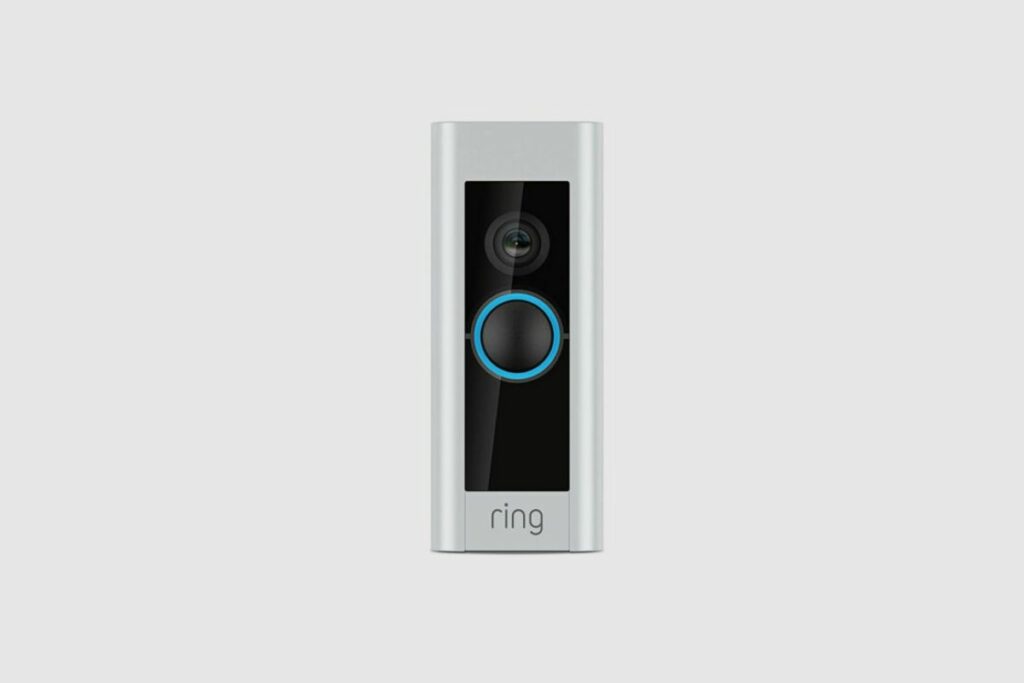 Specifications for the Ring Video Doorbell Pro
It comes with a 1080p Camera
A motion and light sensor
Night Vision
Infrared LED lights
The doorbell button
Microphone and speakers
A power kit or a plug-in adaptor.
An installation kit
The Unboxing
In addition to the Ring video doorbell, you will also find a blue Ring branded security screwdriver, two security screws, two mounting screws and their corresponding mounting plastic frames, a cable jumper, Ring's branded sticker, a wall mount frame, a quick start manual, and a user's guide.
It also comes with a chime system, four faceplates, an angle mount, and an optional power kit or plug-in adaptor.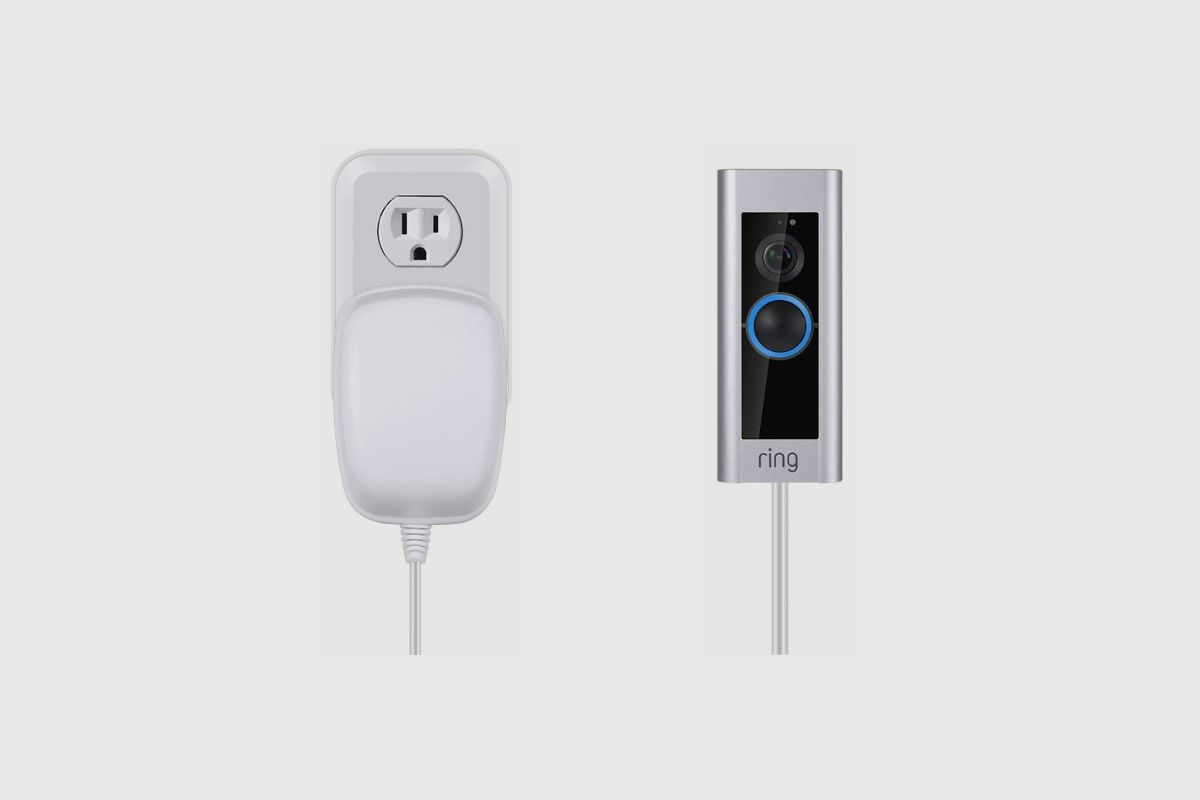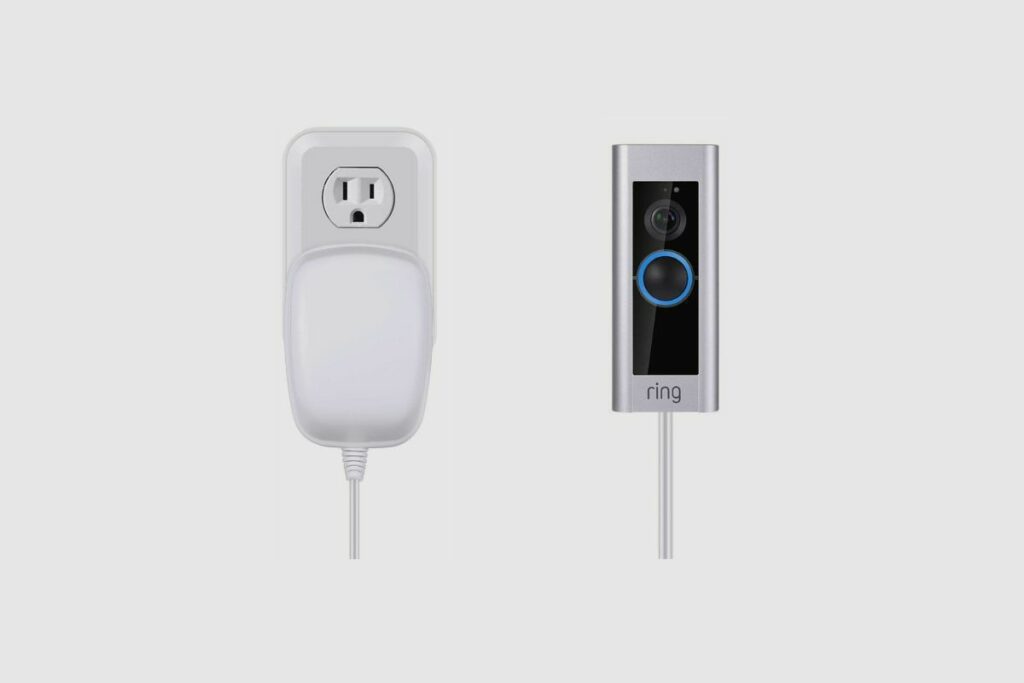 Design
The Ring Video Doorbell is fairly large with a sleek matte black finish along with Ring's classic silver faceplate; there are also several colour options like black and grey. It has its iconic round doorbell button in the middle as well as the infrared LED light wrapped around it.
The 1080p camera sits on top, and the motion sensor is on the top right corner of the device. While the speakers and microphone sit at the bottom also, there is a security screw underneath the device.
Installation
The installation is quite simple and should only take you less than thirty minutes to set up. Here's a step-by-step guide to getting you up and running;
Now, if you buy the device with the power kit, you would have to attach it to the side of your doorbell terminal.
However, if your device comes with a plug-in adaptor, all you will have to do is plug in the adapter to a power outlet, then run the cable to your Ring Video Doorbell Pro to connect it, and then skip to App setup.
Another key piece of advice would be to use the cable clips to pin the cables on the wall or wherever you plan to keep the Doorbell.
Step 1; The first thing you need to do is turn off the power to your old doorbell connection box. If you don't have one, you will need to call an electrician to set one up for you.
Step 2; If you have a connection box, then connect your Ring jumper cables to your current doorbell terminal by screwing them both together tightly and connecting them to your power kit, and then use the adhesive to connect it to the side of your doorbell terminal.
Step 3; Connect your ring doorbell to the exposed wires where your old doorbell use-to be using your screwdriver to connect them to the doorbell electrical terminal.
Step 4; Mount your Doorbell to the frame using the mounting bolts (you may need a drill to mount it if your spot is made of concrete; however, if it's not, then a drill is not required).
Step 5; Put on your faceplate and turn on the power.
Step 6; Wait a moment while the device boots up, then you should hear the device say, "Welcome to Ring video doorbell; please complete installation on the Ring app".
App Setup
Step 1; Download and sign up to the Ring app, scroll to the bottom and tap on set up the device.
Step 2; Scan the QR code on the side of the device.
Step 3; Pick a Wi-Fi Network you want to connect to
Step 4; Wait till setup is successful; then, the device should say the connection was successful.
App Settings and Key features
Rich Notifications; You can pick the amount of notifications you get from the doorbell. Whether it is on every Motion Alert or when the doorbell is pushed. So it can send a notification whenever any sensors have been tripped.
You can switch between live feed mode when your notifications are sent, and you can also go through a review mode which will show you either a snapshot or a video whenever a motion sensor is tripped or a push notification is sent.
If you click the gear icon, you can toggle on/off Ring alerts, Motion, and detection alerts.
You Can also link other devices to your Doorbell, whether it's a smart lock, Alexa, or Echo device, and you can also use your echo devices as chimes for your doorbell tone.
You can activate a people mode so that the AI in the device will only send alerts when people trip the motion sensor.
You can also pick a motion zone to limit unnecessary notifications from things not within the motion zone.
You can change the Recording lengths and snapshot capture mode from every 30secs to 1min, 2mins or even 5mins.
You can also activate a privacy mode which can blur out the background on the images you see coming into your phone.
Non-stop power
It also has a 5-second pre-recording mode which allows the device to automatically save the past five seconds of your videos recorded when the motion sensor is tripped to stop or at least capture the faces of people trying to steal your things from your porch.
Two-way communication capabilities
It will record both sides of the conversation when the two-way mic and speakers are in use.
The Ring Video Doorbell Pro comes with an angled wall mount, which allows you to position it accurately depending on the placement of your doorbell in relation to the wall and your point of view. This is a great feature that ensures you always have a clear view of who is at your door, regardless of where your doorbell is located..
The Ring Video Doorbell Pro comes with a feature called "Alexa Greetings." This is a great feature for homeowners; with Alexa Greetings, you can set your Ring Video Doorbell Pro to communicate with people who come to your door, even when you're not home. This can be useful for things like telling delivery men where to place packages or helping to alert people in your home who are outside (this feature is currently only available in the US and Canada).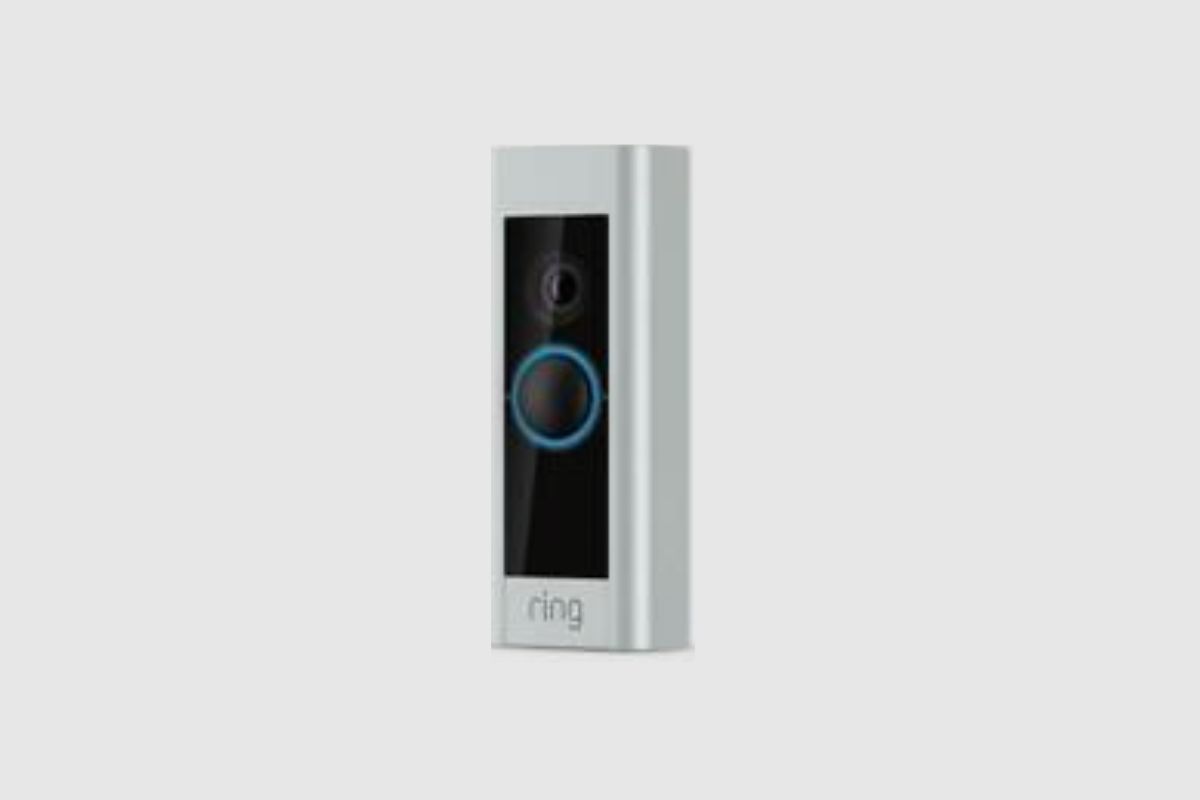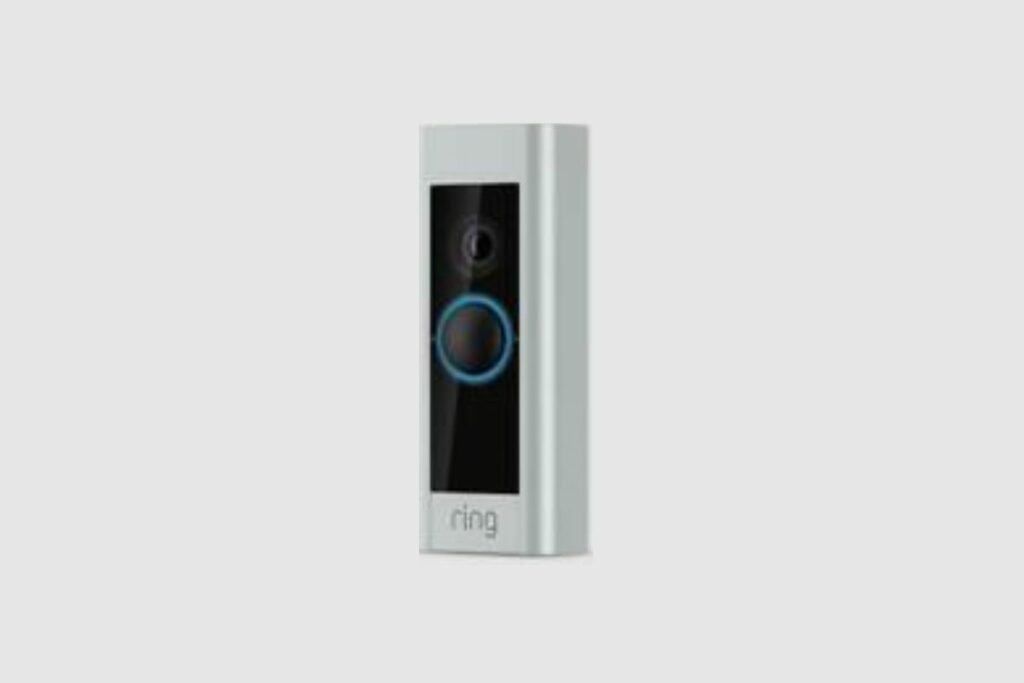 The Audio and Video Quality
The Device has a simple 1080p camera that captures at 20fps, which is good but not great. However, it has a night light so that when the night vision mode is activated, it is not permanently stuck in black and white as the nightlight would keep the area being recorded and lit.
The night vision mode is very clear and visible even when there are no ambient lights on. It also has a 160-degree horizontal, and a 90-degree vertical field of view and these are good viewing angles.
The audio quality of the Ring Video Doorbell Pro is excellent, and we had no trouble hearing each other clearly on both sides of the conversation. Whether I was speaking from my phone or my Echo device, the quality was consistently good.
Pricing and Availability
It is available on Amazon and directs from the Ring site all for about $219, and the plug-in adaptor costs a further $20 as well.
You can also pay for a Ring protection subscription, a basic subscription costs $3 a month or $30 a year for access to cloud storage and active video monitoring on a single device.
There is also a premium package that costs $10 a month or $100 a year to have access to everything on the basic plan, along with 24/7 ring monitoring.
Pros
User-friendly app
Solid build
Alex Greetings
Cons
Features are old
A 2k camera would be much appreciated.
An improved 4:3 aspect ratio to allow a greater field of view.
Is the Ring Video Door Bell Pro Worth It?
I think this is still a supreme piece of tech, and while it may have some outdated features and an older camera, I still think this is still one of the best Doorbells out on the market.
What it does and what it has is longevity, proper backing from a big company, and a solid design that is efficient and timeless. Oh, and the four different coloured faceplates were a nice touch.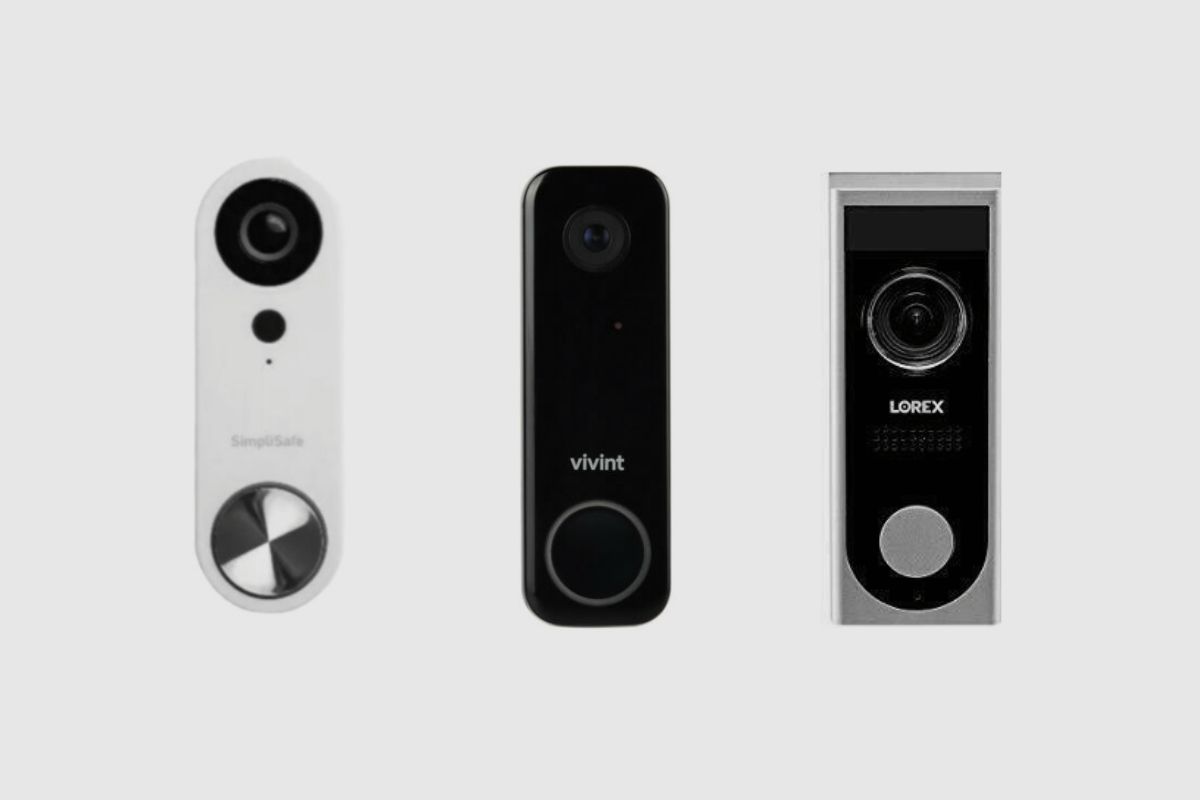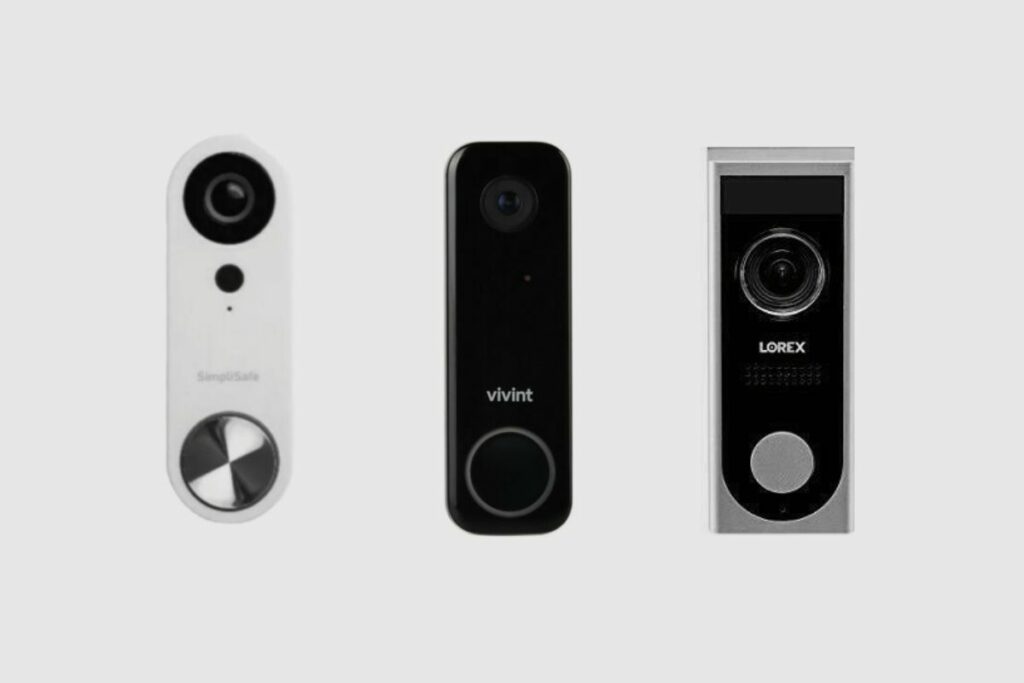 3 Alternatives to the Ring Video Doorbell Pro with Plug-in Adaptor
The Vinit Video Doorbell;
At $229, this may be the most expensive one on the list, but it is one of the best out there, with a superb 180-degree field of view, two-way audio, and a digital pan and zoom feature.
You can tell it is stacked to standard. It's got an infrared sensor and a night vision view. Although it does have one very apparent drawback, and that's its 720p camera which is a bit of a letdown, to be honest.
The Simplisafe Video Doorbell Pro;
This is a great lower-priced alternative to the Ring series of Doorbells; it costs about $169 on Amazon, and that feels like a fair price for what you are getting.
It's got an HDR camera, two-way audio, optical zoom, and infrared night vision mode. It is also compatible with Alexa and Google Assistant, so that's also a plus.
The Lorex Video Doorbell;
This is a nice and straightforward doorbell. It's not the flashiest of the bunch, but what it lacks in bells and whistles, it more than makes up for in solid design and good fundamentals.
It's got a good 1080p camera, a 160-degree field of view, two-way communication, and a 16GB micro SD card slot for local storage, and at $129, it's the cheapest of the bunch, but it is obviously a strong contender.
Our Verdict
This is a solid device and the foundation on which everything else is built. It meets all the targets you would want in a Video Doorbell; it is simple, well-built, durable, and has good features and support.
The plug-in adaptor is also a nice touch as it allows those who don't have a doorbell set up to still have a video doorbell, provided you know how to use a hammer, and you should be fine.
Conclusion
In conclusion, the Ring Video Doorbell Pro is a great investment for anyone looking to increase the security and convenience of their home. While it may be a more expensive option than some other doorbells on the market, its features and quality are worth the price tag.
In addition to its security benefits, the Ring Video Doorbell Pro is also very user-friendly and easy to install. Overall, it is a great option for anyone looking for a top-of-the-line video doorbell.
FAQs – The Ring Video Doorbell Pro with Plug-in Adaptor Review
Is the Ring Video Doorbell Pro with Plug-in Adaptor Safe?
This is a very durable device, and all the features on the device are made to keep you safe and protected, and you can also pay for Ring's 24/7 round-the-clock monitoring for added security.
Also, the devices are heavily encrypted; this means that the device is protected from hackers.
What is the Average Response time for Notifications from Motion sensors being tripped?
On average, it takes about 5 seconds for the motion sensor to be tripped and a snapshot notification to be sent to your phone.
What is the Average Response Time for a Push Notification to be sent to my Phone?
On average, it takes the doorbell about 2 seconds to be rung and a snapshot to be sent to your phone. You can also adjust the motion detector's sensitivity to reduce false notifications.