In this dispensation of technology, it comes as no surprise that smart locks are consistently replacing traditional door locks. As a matter of fact, smart locks can be said to be imperative for modern homes.
Smart locks can also be referred to as keyless door locks, and from the name, we see that these locks allow users to have a keyless entry and exit into their homes, as opposed to conventional door locks whereby users have to carry a bunch of keys around.
With smart locks, no one can have unauthorised access to your home, which ultimately guarantees users peace of mind and safety. These smart locks allow users to gain entry using fingerprints, Bluetooth options etc.
Knowing the smart lock to choose from is crucial, and as a result, connectivity, battery life, screen interface, security features, power source, price and security grade are all important factors to put into consideration.
While some smart locks work with either Alexa, HomeKit or Google Home, some smart locks work with multiple smart home platforms.
Smart locks that work with Google Home are controlled by Google Assistant and are especially known to make convenience and security paramount because they provide instant notifications, work with smart speakers and allow you to share access with guests and family members.
Although some smart locks work with various smart platforms, listed below are some of the smart locks that work with Google Home: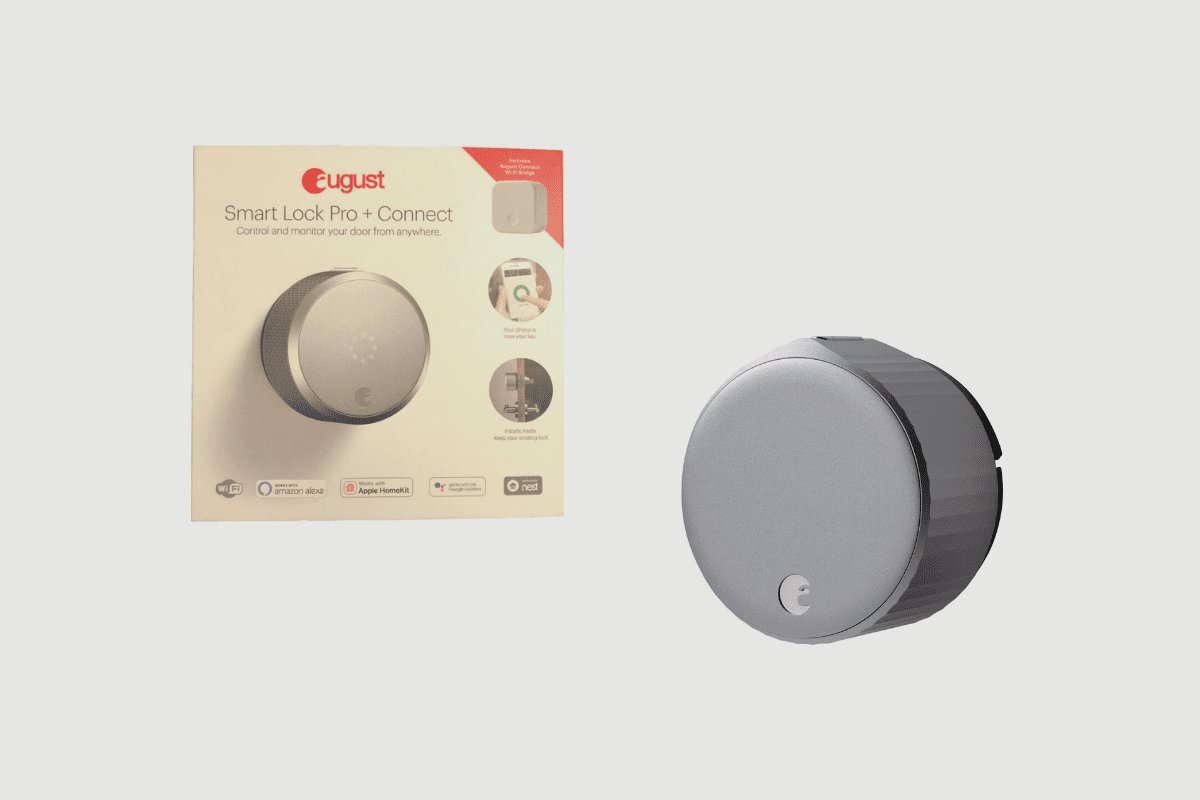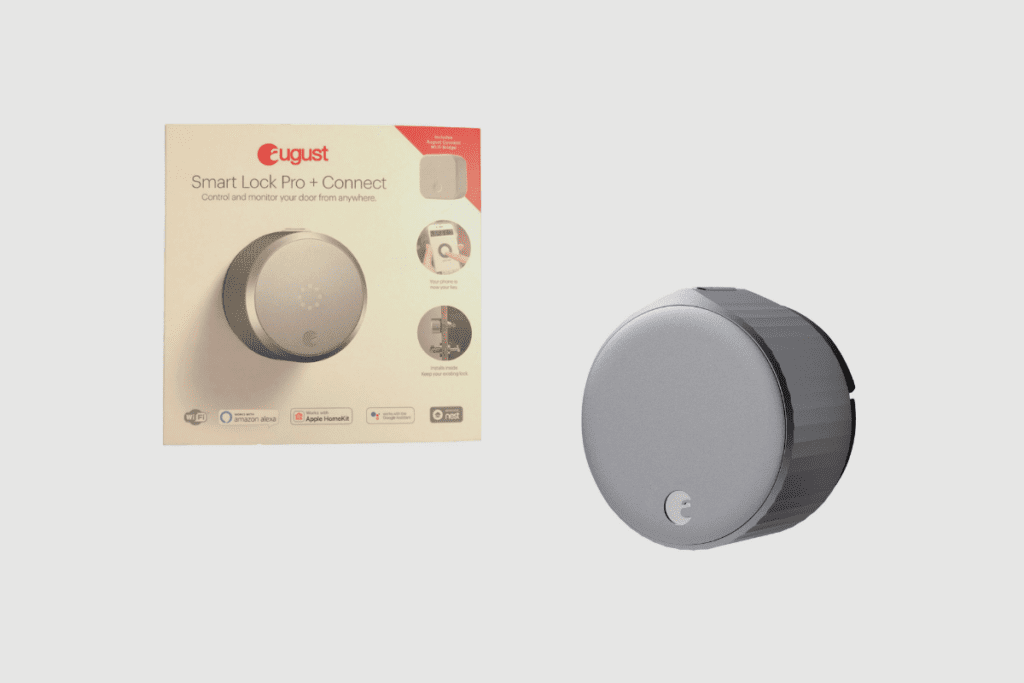 1. August Wi-Fi Smart Lock
Available in matte black & silver colour, this smart lock is the forerunner of smart locks and can easily fit the style of any home with its sleek design.
This Wi-Fi smart door lock allows for easy installation since users can continue to use their existing keys.
The August Wi-Fi smart lock is particularly useful for renters because it saves them the stress of installing a brand new door lock. This smart lock by August costs $229.99.
Features
DoorSense sensor: This enables users to know when someone opens or closes the door but leaves it unlocked
Geofencing: By default, your door automatically locks or unlocks as you leave or approach home
Biometric verified access
This Wi-Fi smart lock works with Alexa, Google Assistant and Siri to enable voice to lock and unlock your door, as well as check the status of your door to be sure if it is locked or unlocked.
Built-in secure Wi-Fi connection
Smart alerts
August mobile app: This app is compatible with Android and iOS devices
Notifies you when your batteries are running low
Remote access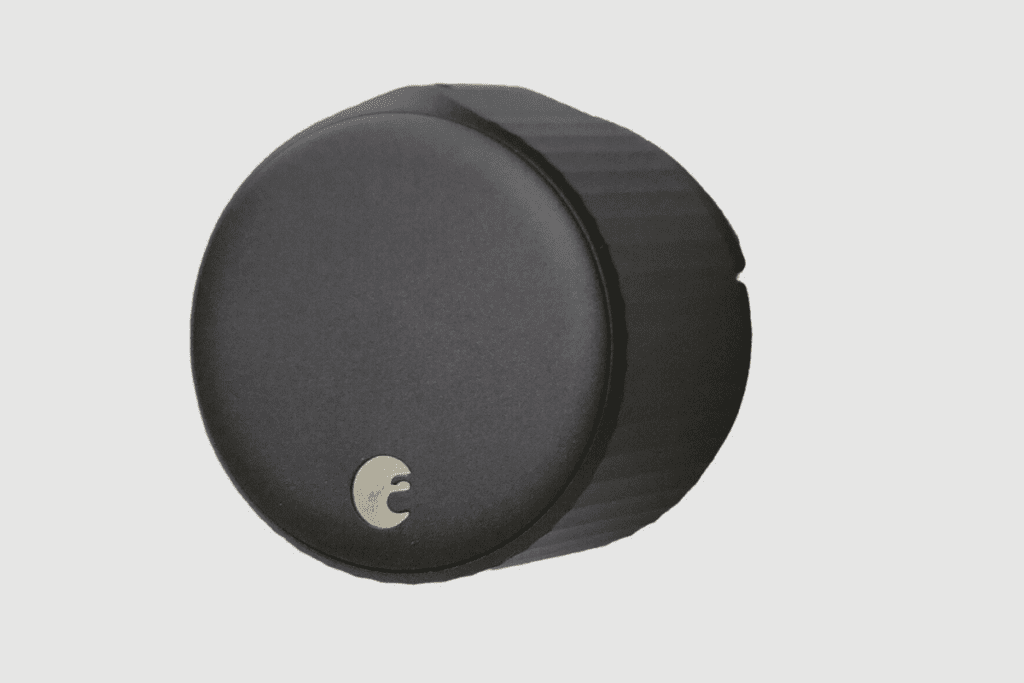 Pros
Installation is not difficult
Compact size
Sleek design
Wi-Fi and Bluetooth are inbuilt
You can keep your already existing deadbolt
You do not require additional hardware to connect to Wi-Fi
Works with multiple smart home platforms
Cons
Short battery life span
Costly.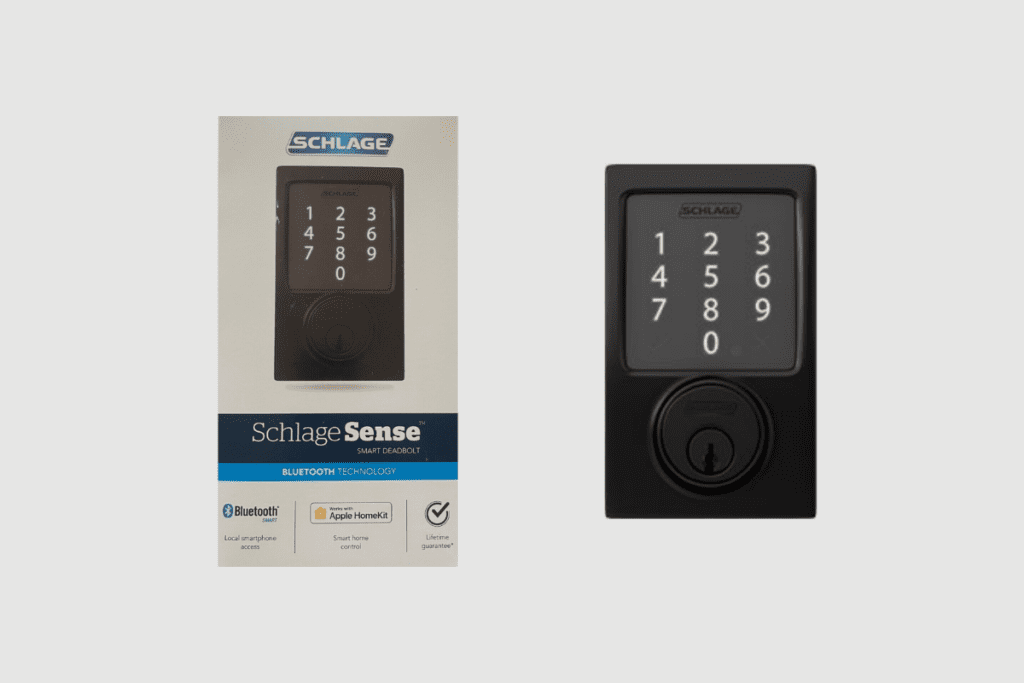 2. Schlage Sense Smart Deadbolt
Schlage offers a variety of smart locks that come with various top home automation systems. The Schlage Sense Smart Deadbolt, which comes in two styles – Camelot and Century are ideal for use on entry doors that require additional security.
This smart lock is of rectangular shape and is constructed with premium metal. It is available in a variant of styles, finishes and trims. Satin nickel, matte black and aged bronze are the colour options for this deadbolt. This deadbolt by Schlage costs $222.32.
Features
It has a built-in alarm technology that detects potential door attacks
Doors can be unlocked via the Schlage app, use of access code on touchscreen and key
Using the Schlage Sense WiFi adapter, which is sold separately, you can lock and unlock your Schlage Sense deadbolt
Notification when batteries are running low
You can create temporary codes for guests
The app works perfectly with Android and iOS devices and allows users to manage codes, view usage logs and set schedules.
Can be paired with Apple HomeKit devices to use with iOS and Siri voice control only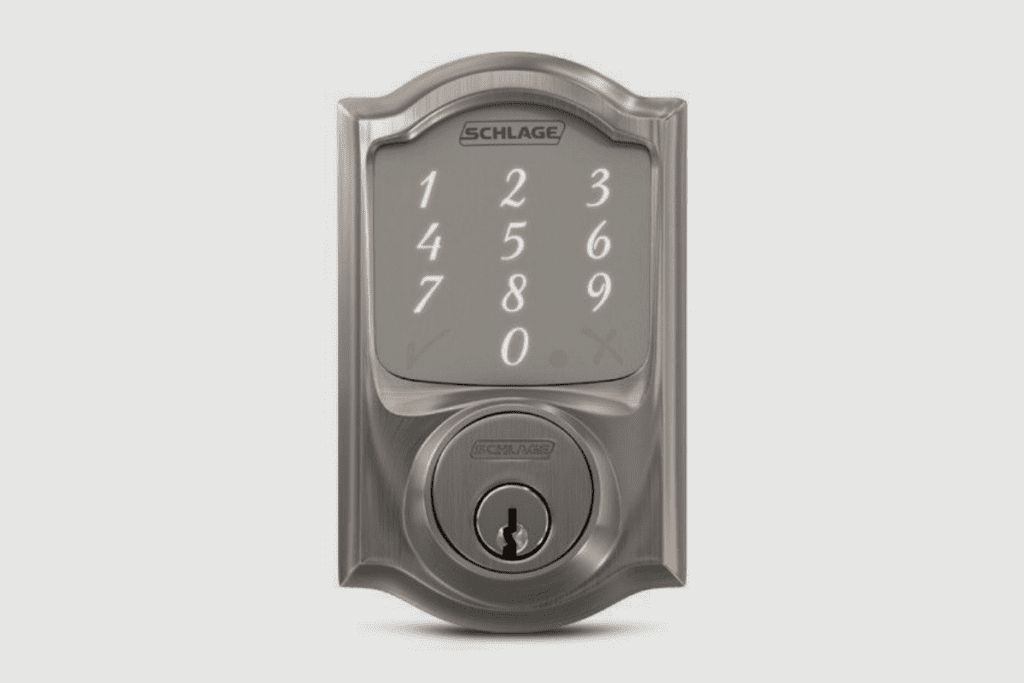 Pros
Installation is easy and quick
Easy to use
Integrates with HomeKit and Amazon
Cons
Bulky size
Requires the Schlage Sense WiFi adapter to work with Google Assistant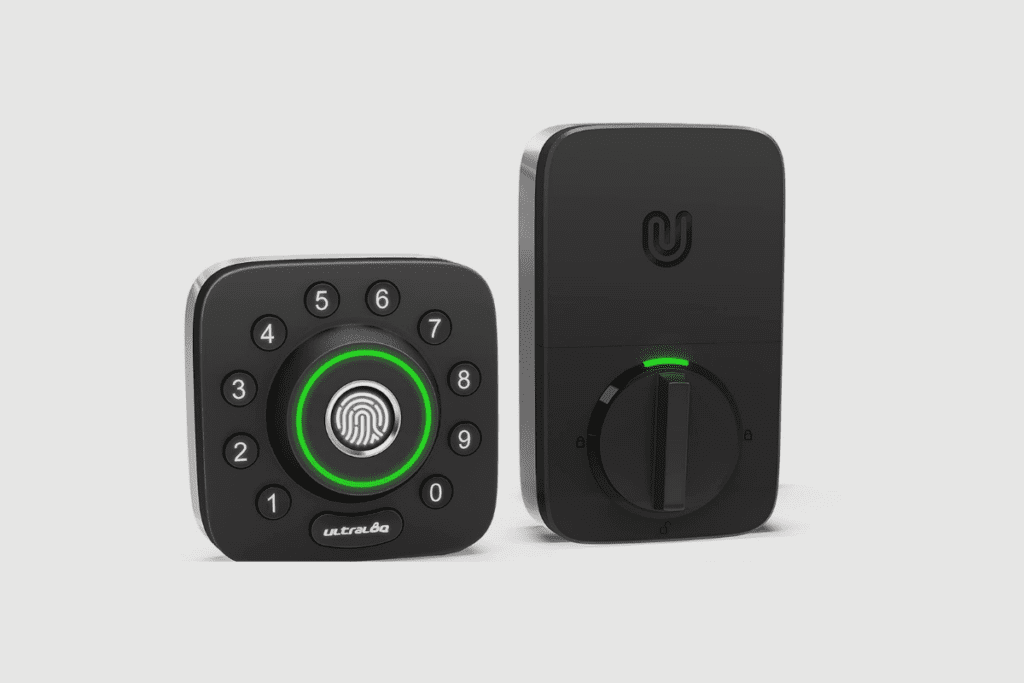 3. Ultraloq U-Bolt Pro Smart lock
With a cost of $199, the U-Bolt Pro smart lock by Ultraloq is a versatile smart lock that provides sufficient security for users, especially since it allows up to 6 keyless methods of gaining entry into your homes. These methods are via the smartphone app, apple watch, code, magic shake, fingerprint and mechanical key.
This smart lock is built with premium metal, making it strong and durable. The UBolt Pro smart lock also comes with a bridge WiFi adapter and is Bluetooth-enabled.
Features
Remote smartphone App control, which enables you to share ekeys for scheduled access to guests and also view log records
360 degrees live fingerprint ID, which enables users to unlock their doors with just their fingerprint from any angle
Anti peep keypad with backlight which will allow entry even if you punch in some random numbers provided the correct password is punched in with the long set of random digits
DIY installation
Dual data encryption: With this, no one can unlock your door without your consent
Voice control with Google Assistant, Alexa
Works with IFTTT
ANSI Commercial (Grade 1 Certified)
Geofencing which allows your door automatically lock or unlock as you leave or approach home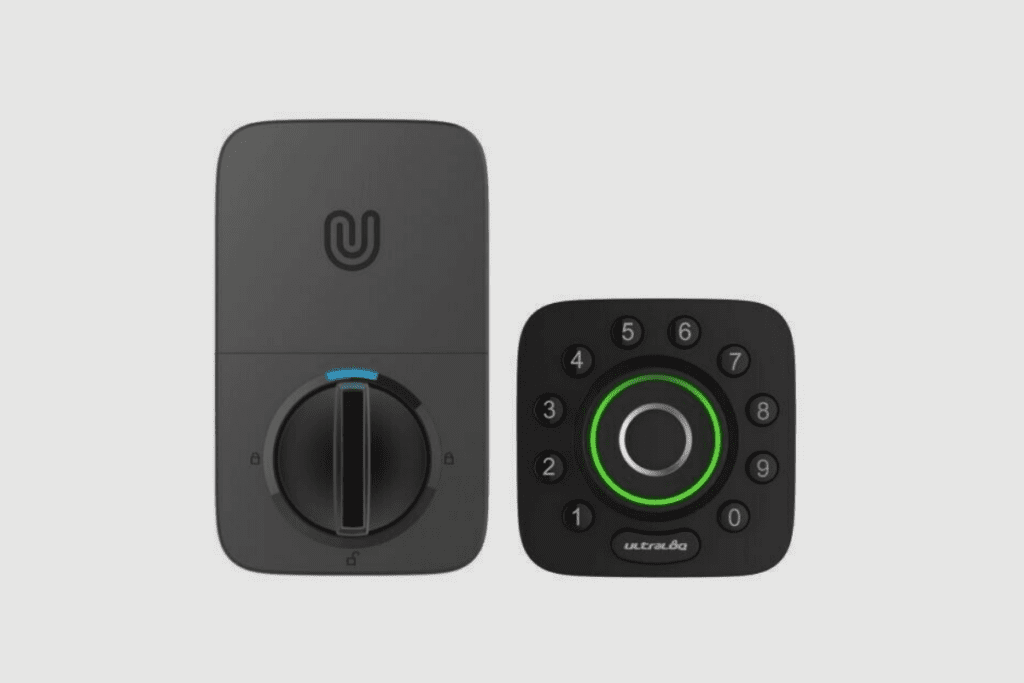 Pros
Increased security
Different ways of gaining entry to your home
IFTTT compatible
Long battery life
Fingerprint reader
Cons
Does not support Apple Homekit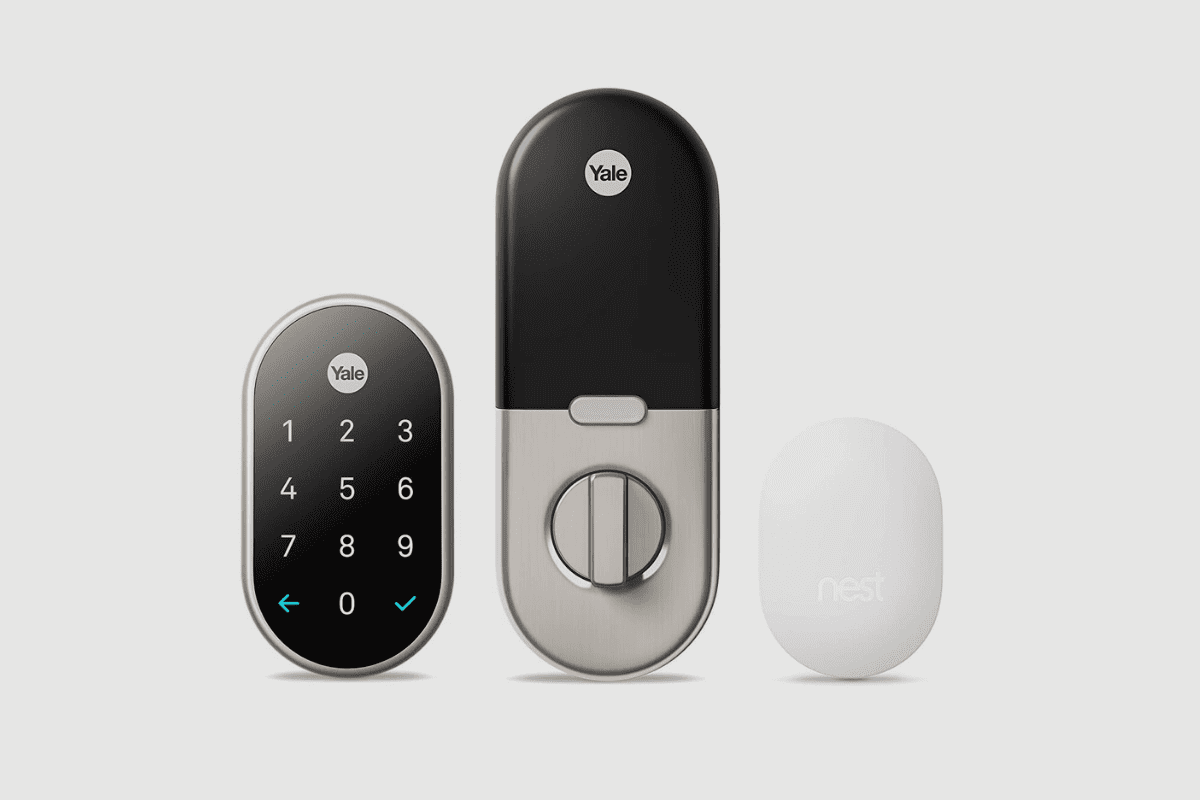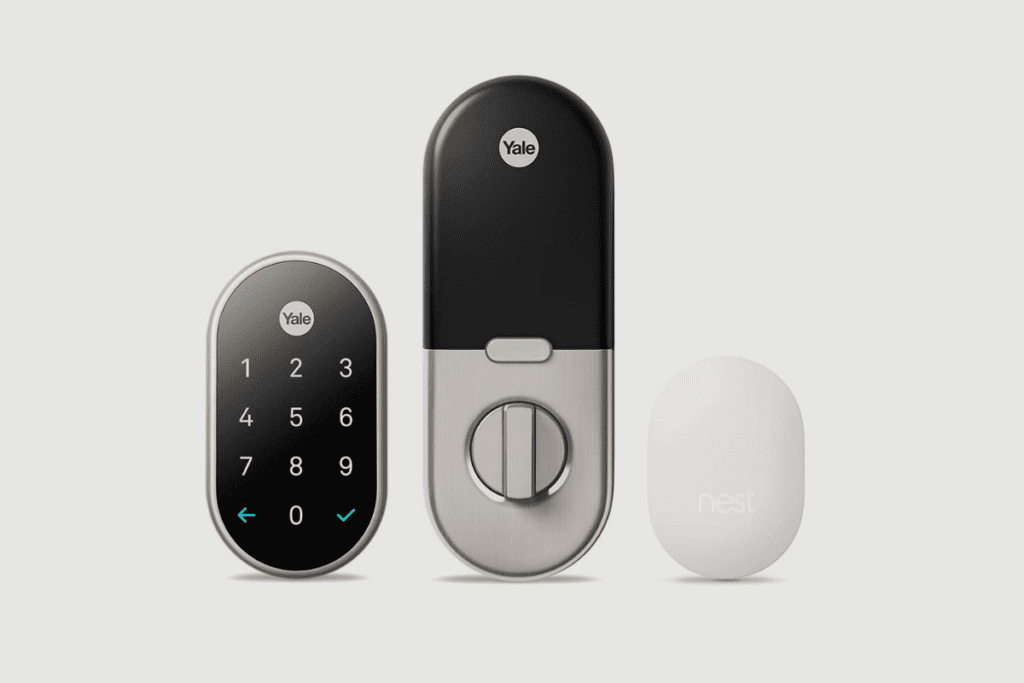 4. Google Nest x Yale smart lock
Available in satin nickel, polished brass, and oil rubbed bronze, the Google Nest x Yale lock is one of the best smart locks that work with Google Home.
This smart lock gives users ultimate control over their home security with its automated features, and with a cost of $279, this smart lock gives users great value for its price.
Features
Installation is easy
You get alerts when someone locks, unlocks or tries to tamper with your smart lock.
Creation of unique codes for temporary guests or family members
Nest Hello and Nest Cams provide maximum security for user's front doors
Keyless entry on the LED keypad
You can unlock the door with your phone for easy access
The status of your door can be checked from anywhere using the Nest app
Nest Secure alarm, which automatically disables when the user is home.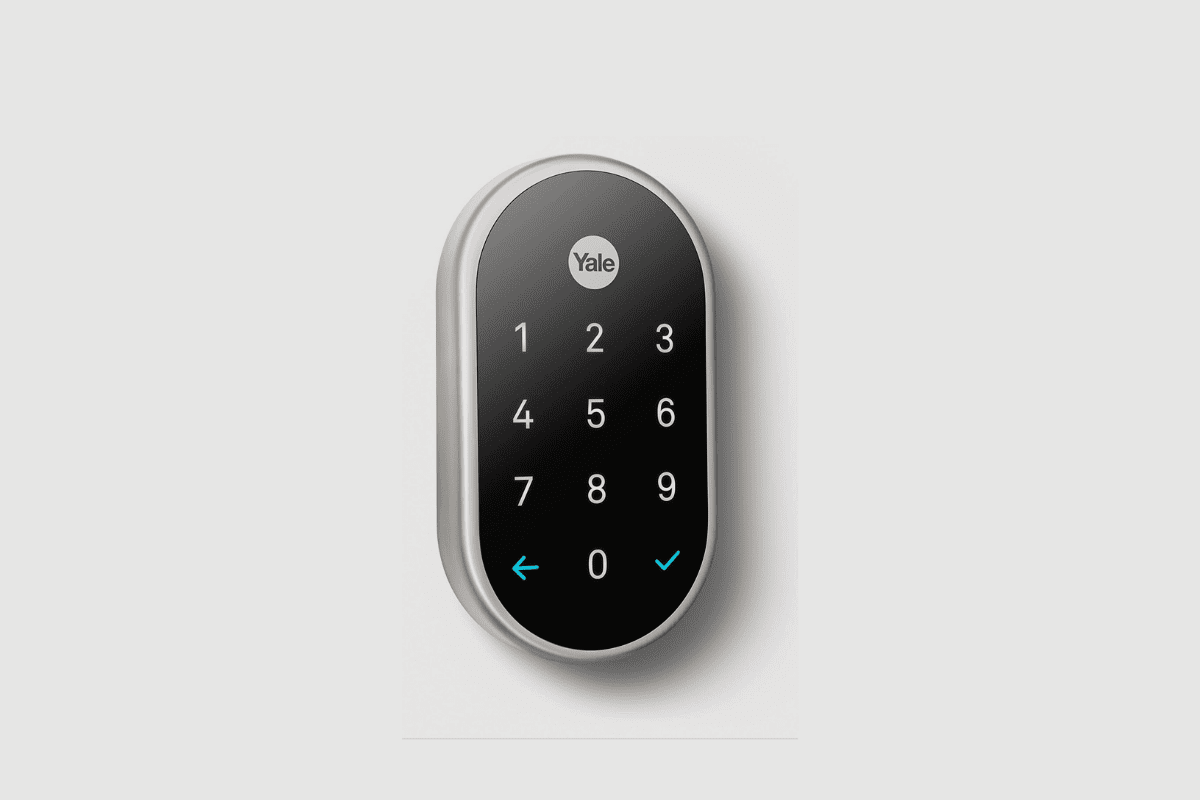 Pros
The app is easy to use
Design is stylish
Installation is fast
Cons
This smart lock is not exactly cheap.
The Google Nest x Yale smart lock does not integrate with some other smart home platforms.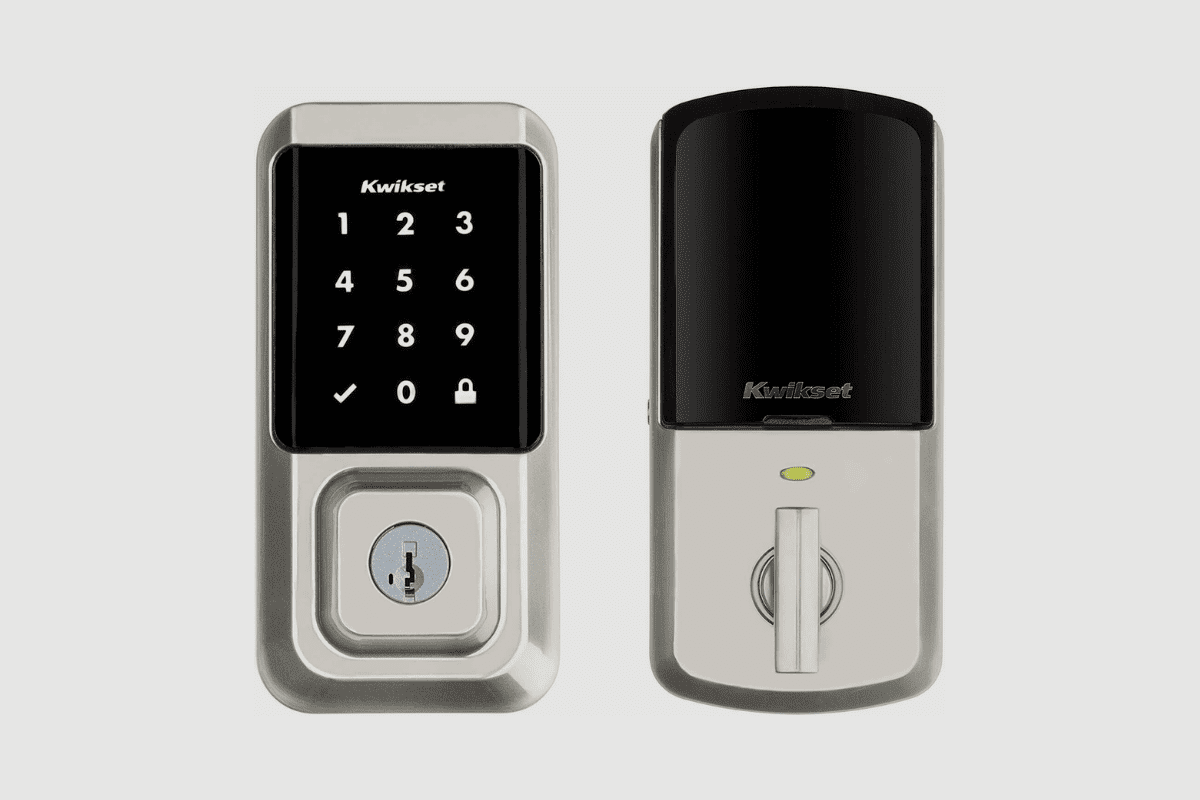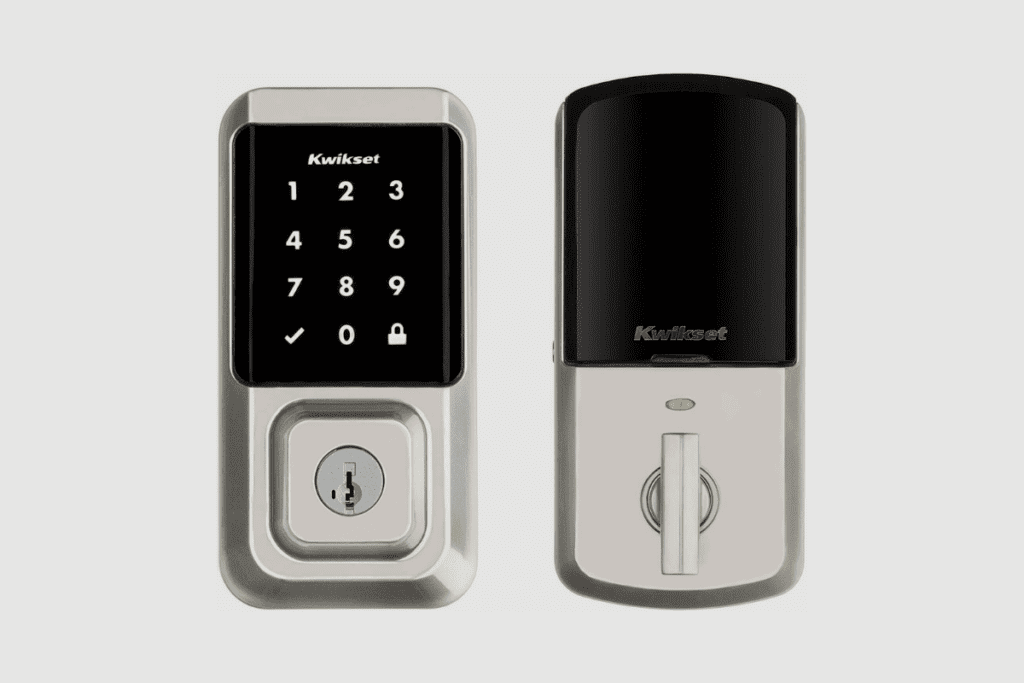 5. Kwikset Halo WiFi Smart Lock
The Kwikset Halo Wifi smart lock costs $184.08 and is a sleek, smart door lock specifically designed for renters because you can create multiple unique codes and disable and delete them when necessary. This smart lock comes with interior Assembly, Exterior Assembly, Latch, Strike, Installation hardware, 4 AA Batteries, Battery Pack, SmartKey Tool, 2 Keys, Mounting Plate, Adapter Ring and Installation Instructions.
Features
WiFi-enabled
You can create as many as 250 user codes for guests, friends and family
You can receive notifications about your smart locks activities
Voice assistant who is compatible with Google Assistant and Amazon Alexa
SmartKey security: This protects you from break-ins and allows you to rekey your lock by yourself in no time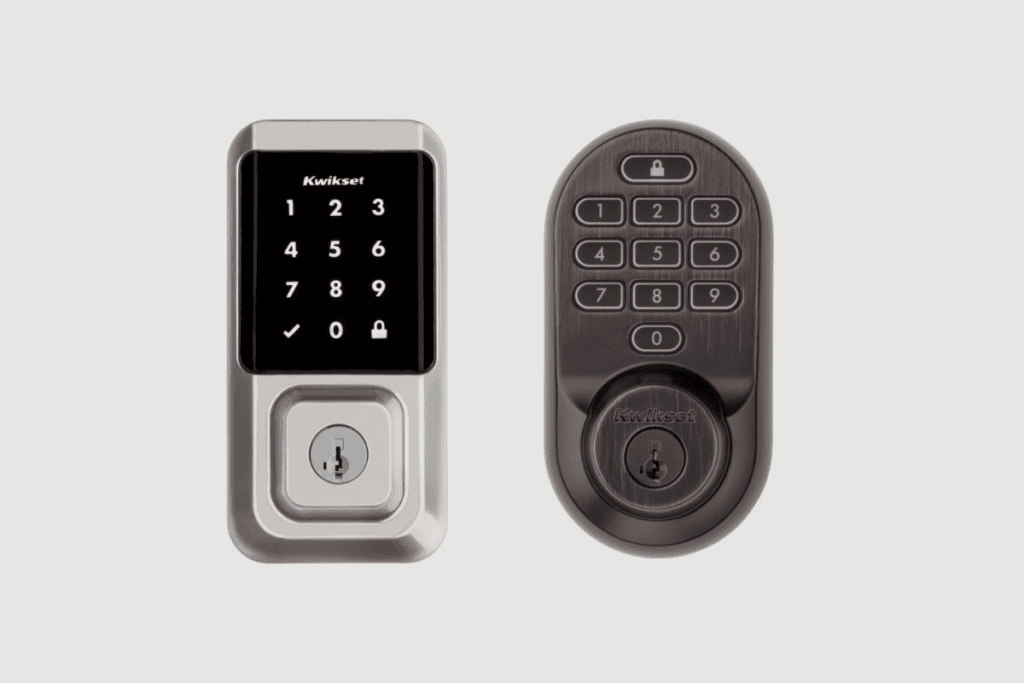 Pros
WiFi is inbuilt
Integrates with Google Assistant and Amazon Alexa
Design is sleek
Installation is easy
Cons
Third-party integration is limited
It is not compatible with IFTTT and Apple HomeKit.
Conclusion
Smart locks that work with Google Home are worth it because they have smart features that assure users of maximum safety and convenience.
They also provide voice controls that allow you to remotely lock and unlock your door.