The Lenovo ThinkBook 14s Yoga ITL draws attention not for its performance but for its excellent ergonomics, low emissions, long battery life, and good keyboard, which were priorities for the Lenovo engineers. You may use your fingers or the bundled Smart Pen to interact with the touchscreen display, which is also supreme and very colour-accurate.
Lenovo has primarily targeted small and medium-sized businesses with the ThinkBook 14s Yoga ITL, a business convertible with a 14-inch screen. A Tiger Lake CPU powers the device, and in this article, I'll analyse the laptop's Tiger Lake CPU to get a good idea of its overall performance and determine how good it is and whether it's worth buying.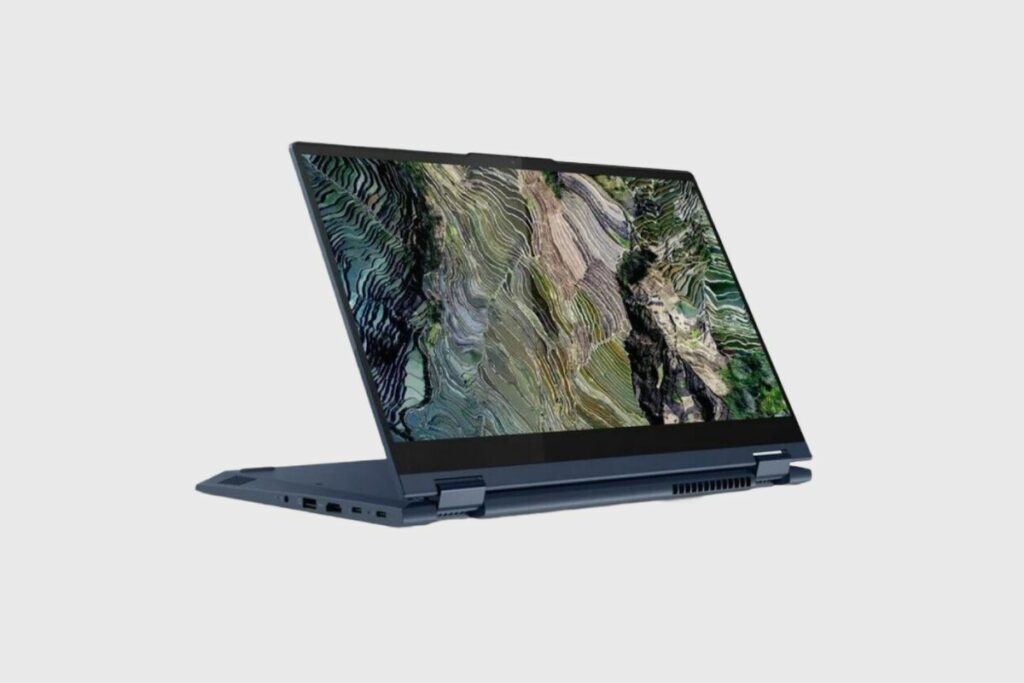 A Performance Analysis of the Lenovo ThinkBook 14s Yoga ITL with an Intel Core i7 Processor
The ThinkBook 14s Yoga from Lenovo is a 14-inch business laptop with adequate processing power for web and office apps. It starts at $900 and comes in a variety of combinations. The one I'm testing out today, though, has a quad-core Tiger Lake Intel Core i7-1165G7 processor.
Context for Testing
Users can select between many performance settings using the preinstalled Lenovo Vantage software, including "smart cooling," "maximum performance," and "battery saving mode." I used the "smart cooling" setting to conduct all of my tests. Additionally, certain benchmarks were finished in "maximum performance" mode.
The Processor
Tiger Lake's Core i7-1165G7 quad-core processor runs at a base frequency of 2.8 GHz. This can be raised by the turbo to 4.1 GHz (for all four cores) or even 4.7 GHz (for a single core). Hyperthreading, which uses two threads per core, is also supported.
During my Cinebench multi-threaded testing, the processor briefly ran at 4.1 GHz before dipping to 1.5 – 3.5 GHz. At 1.7 to 4.7 GHz, the single-thread tests were completed. When using a battery, the clock rates are much reduced.
I did the Cinebench R15 multi-thread test constantly for at least 30 minutes to determine whether the CPU turbo is utilised continuously when operating on mains. The test's early minutes were the only time the high clock rate was attained. The CPU then ran at a slight increase over its base clock rate. Continuous turbo clock rates were possible in the "maximum performance" mode.
Performance
Throughout my testing period, there were no problems with the quick and seamless system. For office and internet tasks, the processor provides performance that is more than adequate. The GPU even permits the sporadic use of video games. The positive PCMark findings support my initial hypothesis. The ThinkBook 14s' RAM (DDR4-3200) operates in dual-channel mode. Lenovo selected a mix of soldered and non-soldered modules, each with 8 GB. This implies that RAM might be increased to a maximum of 40 GB if required.
DPC latencies
DPC latencies in my standardised Latency Monitor test (web browsing, 4K video display, and Prime95 high load) did not reveal any anomalies. The system appears to be appropriate for real-time video and audio processing.
GPU Performance
The graphics component is handled by Intel's inbuilt Iris Xe Graphics G7 96EU GPU. It can run up to 1300 MHz and supports DirectX 12. The GPU continues to perform below its potential in both the 3DMark benchmarks and in real-world (gaming) situations.
Fast RAM is advantageous for contemporary iGPUs from Intel and AMD. Performance is increased in direct proportion to RAM speed. As a result, these laptops frequently have faster LPDDR4X-4267 RAM modules. The ThinkBook 14s "only" has slower DDR4-3200 RAM, which prevents the iGPU from operating at its peak level of graphics performance.
To be clear, however, the integrated GPU is not subpar. Its benchmark results outperform those of the preceding GPU generation (Ice Lake) by a wide margin. The Ryzen 4000 iteration of AMD's Vega-8 GPU can still be outperformed by the Iris graphics processor. The graphics performance is unaffected by the "maximum performance" mode.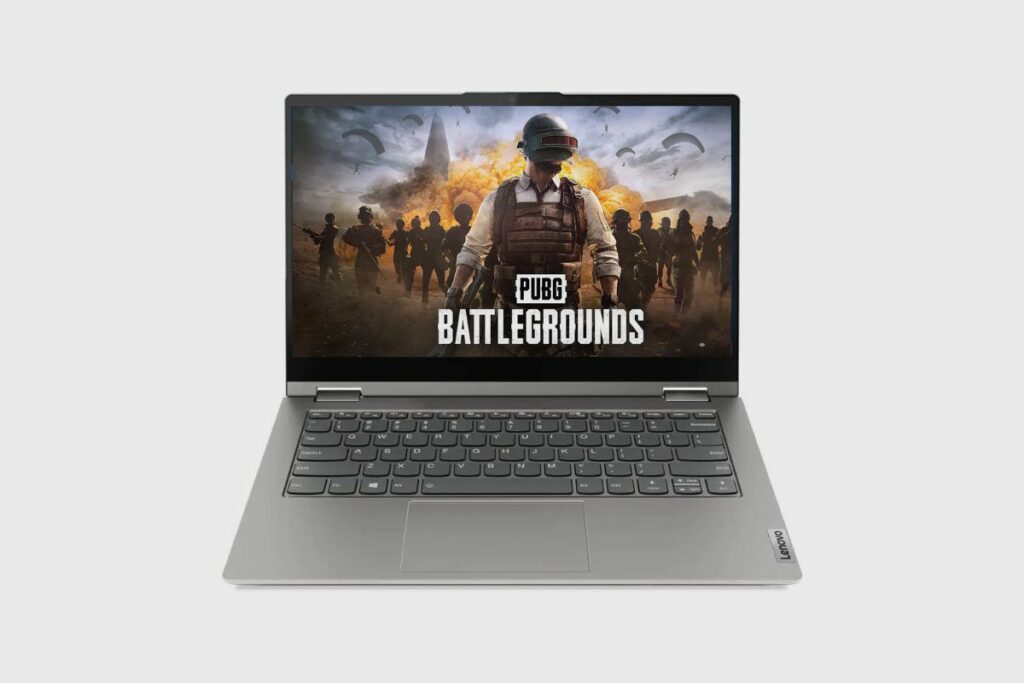 Gaming Performance
Gaming was not a design goal while creating the Lenovo ThinkBook 14s Yoga ITL convertible. Nevertheless, even at low resolution and quality settings, its CPU/GPU combo can smoothly display a large number of titles in my library. Better circumstances are available for playing games that are only somewhat hardware-demanding. The "maximum performance" mode is beneficial for games that rely heavily on the CPU.
I played "The Witcher 3" for 60 minutes at Full-HD resolution with the highest quality settings to determine whether the refresh rates held steady over time. This time, the character was not moved. Performance wasn't diminished in any way. However, since the character was not moving, frame rates could not be consistently achieved. However, when moving around, frame rates held stable at lower graphical settings but not as much at higher graphical settings.
| | | | | |
| --- | --- | --- | --- | --- |
| Games | Low | Med | High | Ultra |
| The Witcher 3 (2015) | 64.7 | 42.2 | 20.9 | 11.7 |
| Dota 2 Reborn (2015) | 78.1 | 54.9 | 36.6 | 34.6 |
| X-Plane 11.11 (2018) | 40.9 | 33.3 | 30.2 | NIL |
| Far Cry 5 (2018) | 36 | 17 | 16 | 15 |
| Shadow of the Tomb Raider (2018) | 38 | 13 | 12 | 10 |
| Immortals Fenyx Rising (2020) | 27 | 17 | 14 | NIL |
Storage
My Lenovo test device is outfitted with a 512-GB SK Hynix NVMe SSD (M.2 2242). These devices' transfer rates are excellent. A user could add a second NVMe SSD (M.2 2280) to the system.
System Noise
Across all load levels, the Lenovo ThinkBook 14s Yoga ITL produces very little noise. The cooling fan is either entirely off or only operating at modest rates. In the Witcher 3 stress test, load test) the fan noise was barely audible.
Temperature
During the majority of my stress test, which involved running Prime95 and FurMark for at least an hour, the CPU and GPU clocked between 600 and 1100 MHz and 550 and 650 MHz, respectively. I didn't measure clock rates of 2.8 GHz (CPU) and 1.3 GHz (GPU) until the test's early stages.
An extreme circumstance is represented by the stress test. It is used to determine how the system responds to the highest possible load. The convertible doesn't really get hot. Even with a full load, the temperatures at all measurement sites are far below 40 °C. When used regularly, the outcomes are significantly lower.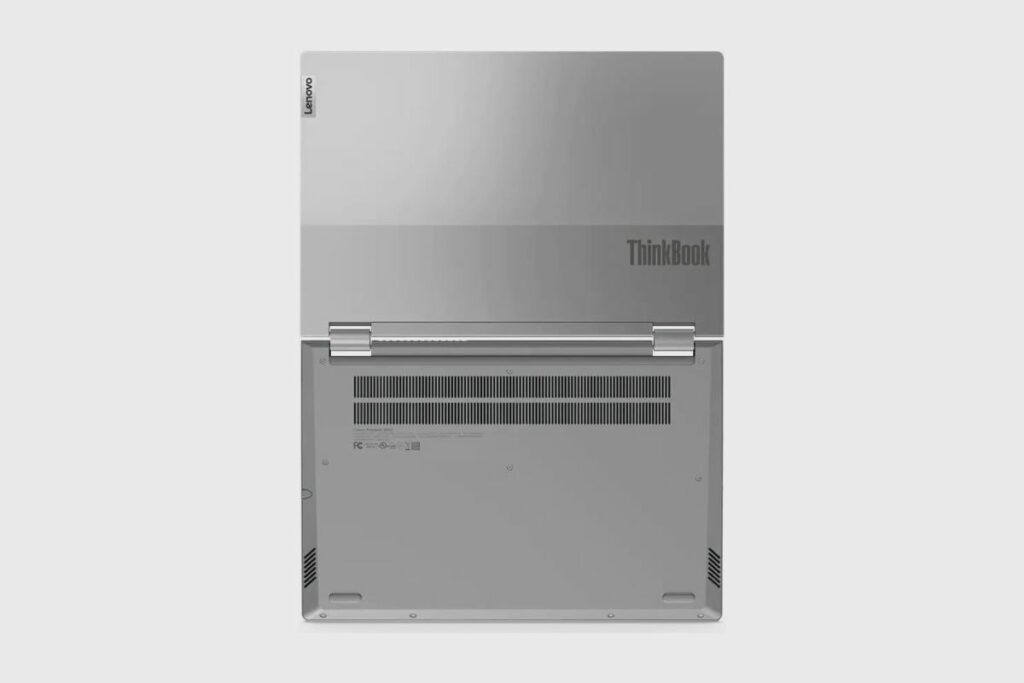 Software and features
The Lenovo ThinkBook 14s Yoga ITL with an i7 processor offers a range of software and features to enhance productivity and the user experience. One standout aspect is the absence of bloatware, ensuring a clean and streamlined system.
For note-taking enthusiasts, the laptop comes with preloaded apps, making it convenient to jot down ideas and sketches. Additionally, the garaged stylus provides a seamless and easily accessible solution for digital note-taking and drawing on the touchscreen display.
The inclusion of a service hotkey is a welcome feature for business users, allowing them to easily access warranty information and support services.
In terms of security, the fingerprint scanner integrated into the power button provides quick and secure login options, ensuring peace of mind for users. The physical privacy shutter for the 720p webcam safeguards users' privacy by allowing them to physically block the camera when not in use.
Lastly, the availability of a fingerprint sensor on the keyboard deck further enhances security features, providing an additional layer of protection for sensitive information.
Overall, the Lenovo ThinkBook 14s Yoga ITL with i7 processor offers a range of software and features that cater to the needs of business users while prioritising productivity, security, and user convenience.
Maintenance and Hardware Access for Lenovo ThinkBook 14s Yoga ITL with i7 Processor
To ensure optimal performance and longevity of the Lenovo ThinkBook 14s Yoga ITL with i7 processor, regular maintenance and hardware access are essential. Here's a step-by-step guide to accessing and maintaining the hardware of this versatile 2-in-1 laptop.
1. Disassembly: Start by turning off the laptop and disconnecting any power sources. Lay the device on a clean and static-free surface.
2. Removing the Bottom Panel: Carefully loosen all the screws located on the bottom panel using an appropriate screwdriver. Once all screws are loosened, slide a flat tool, such as a plastic pry tool or a guitar pick, between the bottom panel and the device's base unit. Gently apply pressure to lift the panel and detach it from the base unit.
3. Upgrade Options: With the bottom panel removed, you can access various components for upgrades or maintenance. These may include the RAM, storage drive, or battery, depending on the specific model.
4. Caution: During the disassembly process, exercise caution to avoid scratching the device. Use proper tools and maintain a steady hand. Additionally, ensure you're working in a well-lit and static-free environment to prevent any potential damage to the laptop's internal components.
Regular maintenance and hardware access allow you to upgrade or replace components to keep your Lenovo ThinkBook 14s Yoga ITL running at its best. However, if you're unsure about disassembly or maintenance procedures, it is recommended to seek professional assistance or consult the product's user manual.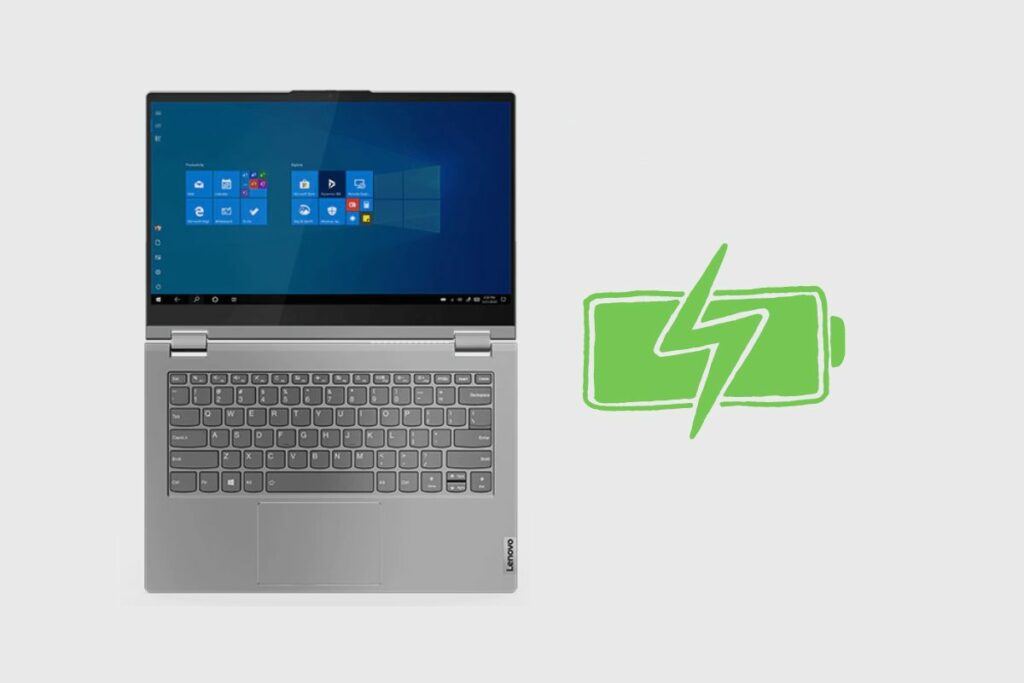 Battery Life
The Lenovo ThinkBook 14s Yoga completed my Wi-Fi test with a runtime of 10:22 hours and my video test with a runtime of 13:56 hours (Film: Guardians of the Galaxy 2 H.264, FHD). The energy-saving mode is disabled, and the display brightness is set to around 150 cd/m2 for the duration of these tests. The wireless module is turned off throughout the video test as well.
Power Consumption
While the ThinkBook uses more power than its rivals while idle (9.1 watts maximum), it is more energy-efficient under full load (stress test), using only 39 watts. Because the CPU turbo is not active, the latter occurs. Power usage from Prime95 alone is 68 watts. The Type-C USB AC adaptor that comes with it has a 65-watt rated output.
Final Thoughts
I had a positive overall experience with the Lenovo ThinkBook 14s Yoga ITL, which is a well-rounded business convertible. The device is an excellent solution for all potential flexible business usage scenarios thanks to the Core-i7-1165G7 processor, 16 GB of RAM (dual channel mode, 8 GB onboard + 8 GB module, max 40 GB), and a 512-GB NVMe SSD. Because of the RAM's selection (DDR4-3299), the integrated GPU (Iris Xe Graphics G7 96EU), performs below its potential. I appreciate you reading this article. Any questions you may have can be asked in the comment box, and I will answer them as quickly as I can.
Related Posts:
Resources: