ASUS VivoBook S14 S435 is a powerful and beautiful laptop with a precisely crafted design. It ships with the latest Intel processors, Iris X graphics and Wi-Fi 6. It is a lightweight laptop easy to carry around so you can work on the go.
It has an elegant look that will fit in any office or home environment. With its slim profile, it's perfect for travel as well. This notebook comes equipped with Windows 10 Home preinstalled, which makes this device ideal for both personal use and business applications. It also comes with a 720p webcam.
ASUS VivoBook 15 - X515JA Full HD 15.6" Laptop (Intel i5-1035G1, 8GB RAM, 256GB SSD, Windows 10)
Last Amazon price update was: September 23, 2023 12:16 am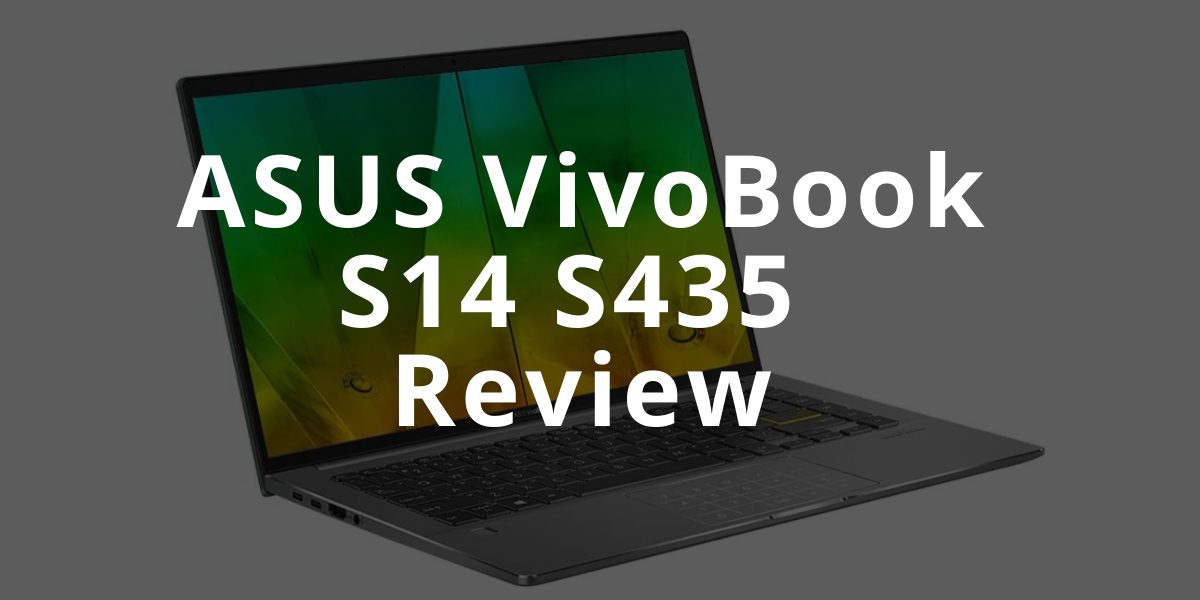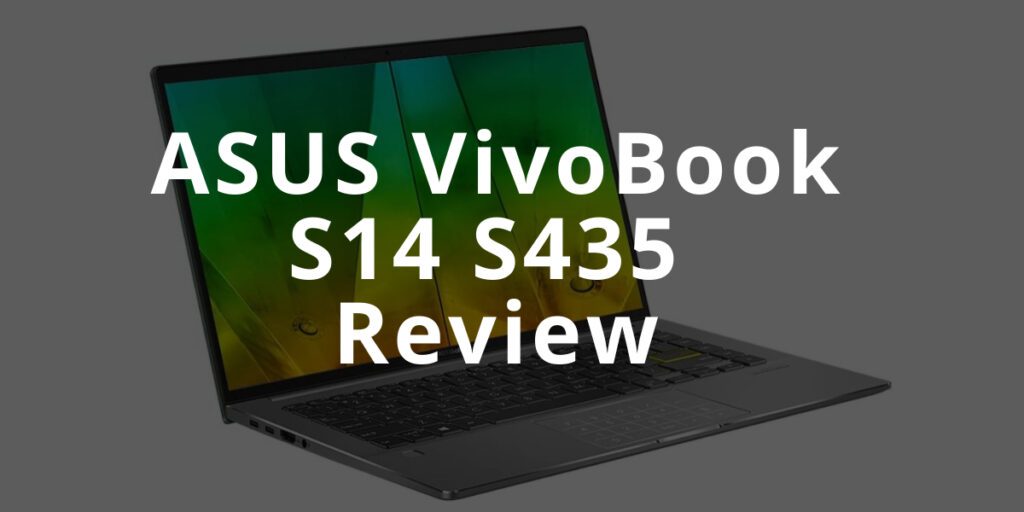 ASUS VivoBook S14 S435 Design
ASUS VivoBook S14 is a 14inches device with a sleek all-metal chassis and classy diamond-cut edges. It is a precisely crafted device with an inner plastic frame and thick pieces of aluminium used for the lid. This device is available only in one colour (Slate Green) for the exterior, while the interior is Gray.
It is a compact, well-built device with a full size ergonomically designed backlit comfortable keyboard, number-pad, fingerprint reader on the left side under the Ctrl key and a coloured 'Enter' button. It comes with a 2x Thunderbolt 4 USB-C port, HDMI, Audio jack, MicroSD card reader, USB 2.0, and USB 3.2 Gen1 port.
It is a light and Ultra-thin device that weighs 1.3kg and 15.9mm thickness, so you don't have to worry about it weighing you down as you go about your daily duties. It has a smooth finishing and does an excellent job hiding smudges and fingerprints.
The Display of the ASUS VivoBook S14 S435
The ASUS VivoBook S14 has a 14-inches Full HD IPS LCD display with 1920 x 1080p resolution, 16:9 aspect ratio at 157ppi density and 60Hz refresh rate. It offers a 90% screen-to-body ratio with about 178° wide viewing angle for an immersive viewing experience.
It has a four-sided Nano-Edge display with 400nits of screen brightness, 100%sRGB colour coverage, good contrast, depth and vibrance.
Performance and Battery Life
ASUS VivoBook S14 S435 comes with the 11th generation Intel Core i5 processor available with 8GB of RAM and 512GB storage size.
It ships with ASUS Intelligent Performance Technology (AIPT) that gives it up to a 40% performance boost. It is an ultra-efficient thermal design and power-saving solution for ultimate performance boost with Aerodynamic IceBlades for effective and low noise cooling. Its integrated graphics is great for casual gaming only and wouldn't work well for demanding games.
It comes with a 67Wh long-lasting battery and a 65W charger. With less use and 150nits of brightness or less, the ASUS VivoBook S14 S435 is tested to last up to 15hrs 48minutes, but with a lot of push, you'll get about 3hrs 11minutes on this laptop.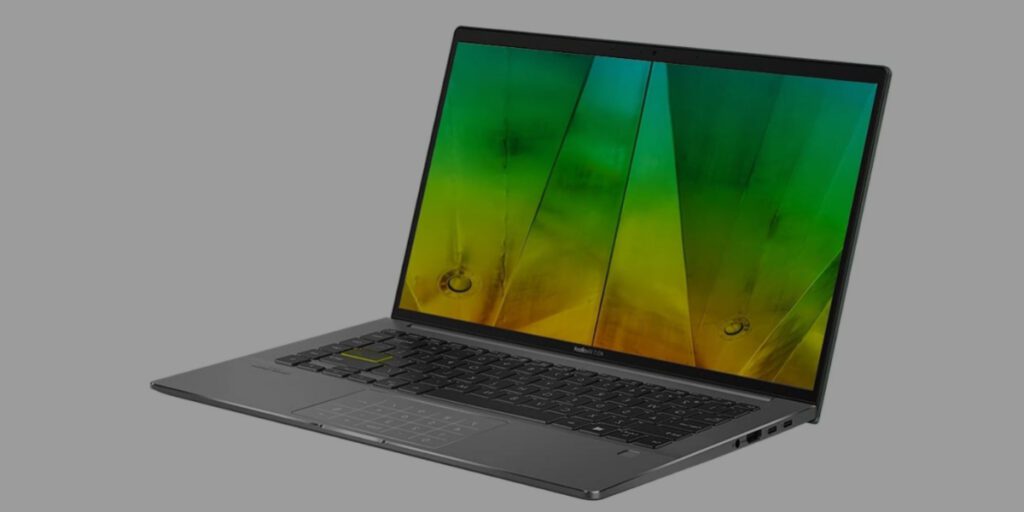 Features of the ASUS VivoBook S14
Long-lasting battery.
Backlit keyboard.
Fingerprint scanner.
It has a webcam.
14inches Full HD screen display with 400nits brightness.
It is powered by Intel's latest 11th Generation i5 or i7 processors.
Up to 15hours Battery Life.
It comes with 8GB of RAM paired with a super-fast 512GB PCIe SSD.
It is Intel EVO verified.
it has an all-metal chassis design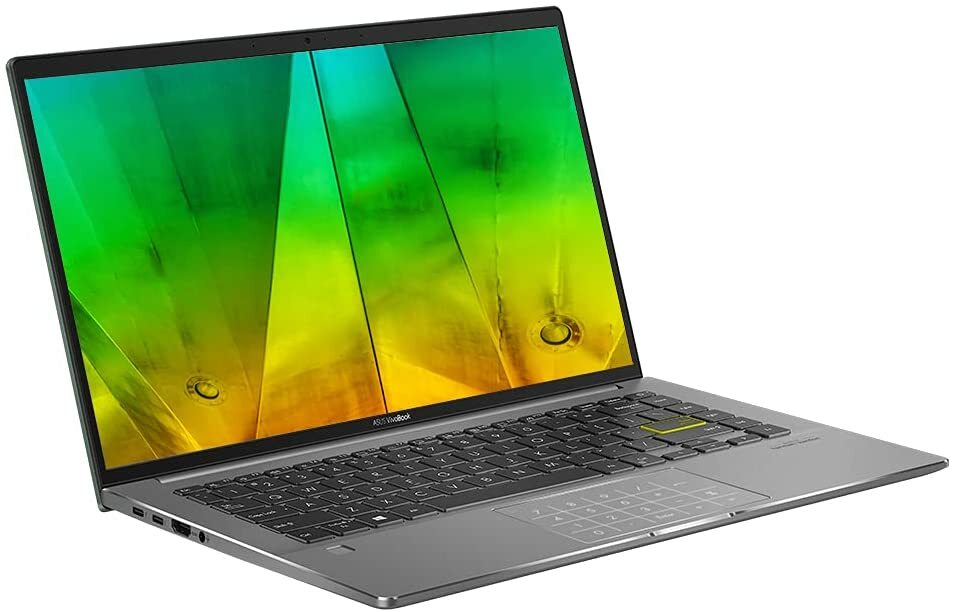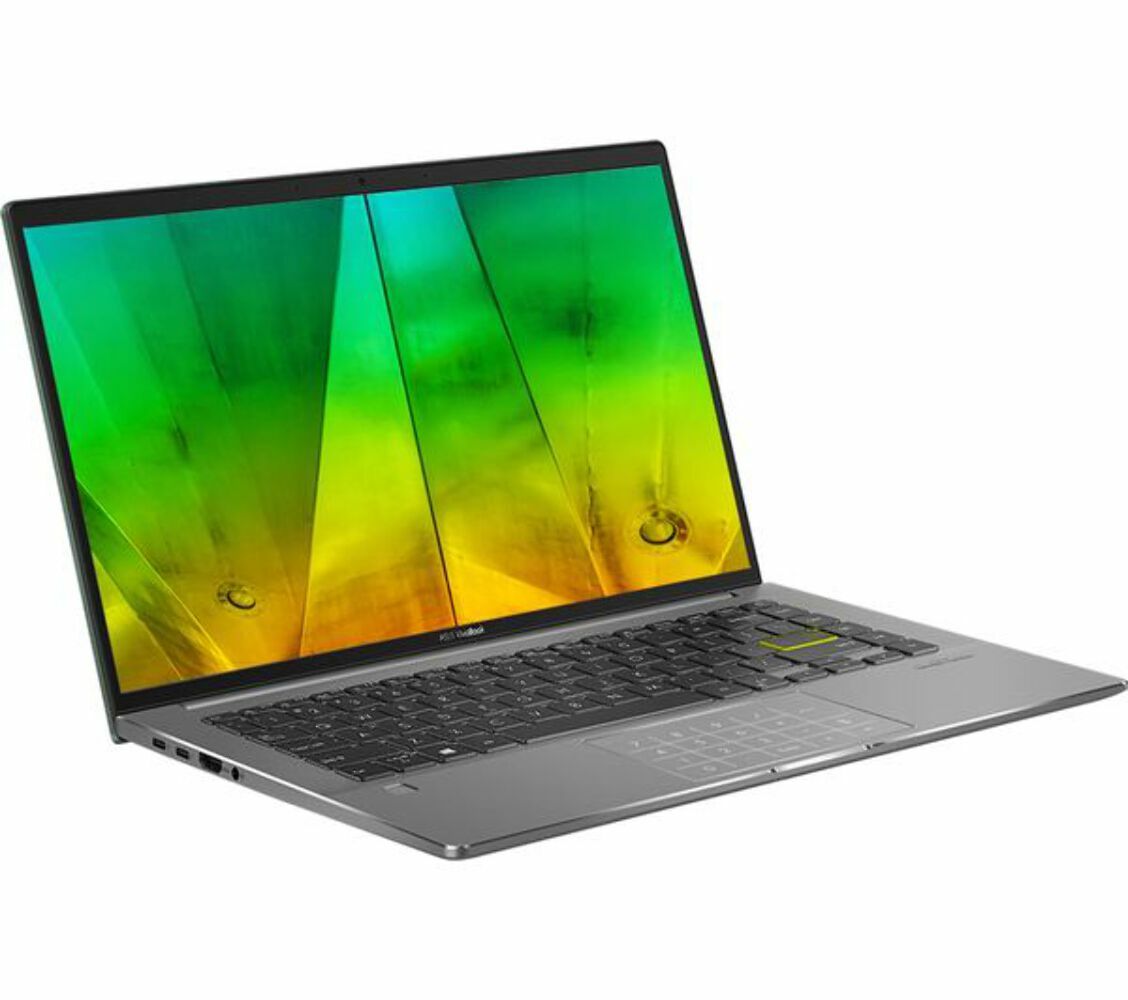 Specifications
Operating system: Windows 10
Chipset: Intel
CPU: Intel Core i5-1135G7, 2.4GHz
Graphics: Intel Iris Xe Graphics G7
Display panel: 14inches FHD IPS LCD, 16:9, 60Hz
Resolution: 1920 x 1080p
RAM: 8GB
Hard drive: 512GB
Dimension: 12.69 x 8.03 x 0.63 inches
Weight: 1.3kg
Ports: USB 3.2 Gen1, USB 2.0, 2x Thunderbolt 4 USB-C, HDMI, MicroSD card reader, mic/headphone jack
Connectivity: Wi-Fi 6, Bluetooth 5.0
Battery: 67Wh
Colour: Slate Green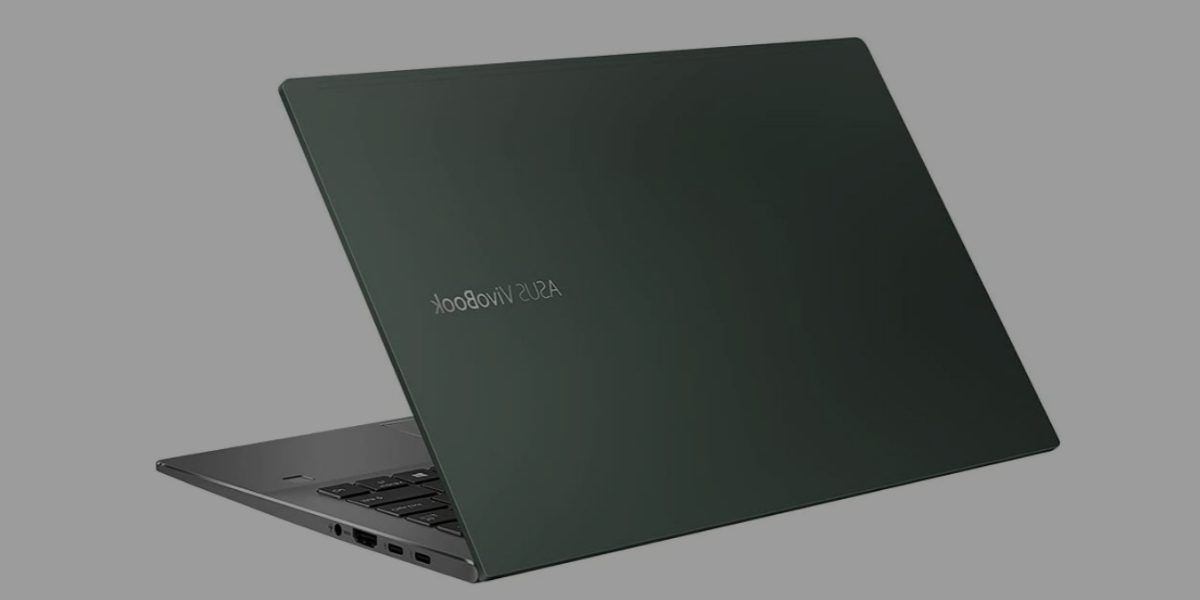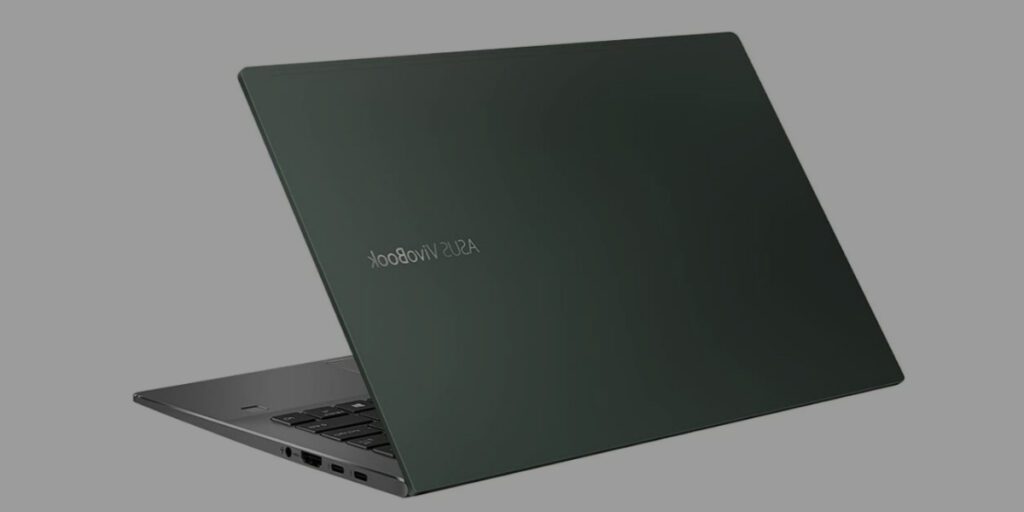 Pros
Sleek and sturdy design.
Lightweight.
Excellent display quality.
Great battery life.
Cons
Loud keyboard.
Not very good with demanding games.
Buying Guide for the ASUS VivoBook S14
Before buying any laptop, there are some basic questions you need to ask yourself. Questions like what do I need the laptop for? Am I buying a laptop for gaming only or something I can use as a workstation and other things? How much do I intend to spend buying a new laptop? Once you have been able to answer these basic questions, you would know the kind of laptop you want within your budget.
ASUS VivoBook S14 S435 is a lightweight and comfortable laptop with great build quality, outstanding battery, performance, design, backlit keyboard and a pretty good speaker quality excellent for both students and workers.
How much is ASUS VivoBook S14 S435
The ASUS VivoBook S14 S435 is available in most regions with varying configurations based on the region. The one discussed in this article is the one with an Intel Core i5 processor, 8GB RAM and 512GB of storage with a £599.99 price tag and about £100 more for the one that ships with the Intel Core i7 processor.
Available series
ASUS VivoBook S14 has quite a number of available series with different features, specifications and overall performance. They are;
ASUS VivoBook S14 S435
ASUS VivoBook S14 S410
ASUS VivoBook S14 S430
ASUS VivoBook S14 S431
ASUS VivoBook S14 S432
ASUS VivoBook S14 S433
Conclusion
In conclusion, the ASUS VivoBook S14 S435 is a great ultrabook with excellent features and battery life. It has a well-built design with a backlit keyboard and a webcam fit for everyday use. It is a great laptop that could be considered.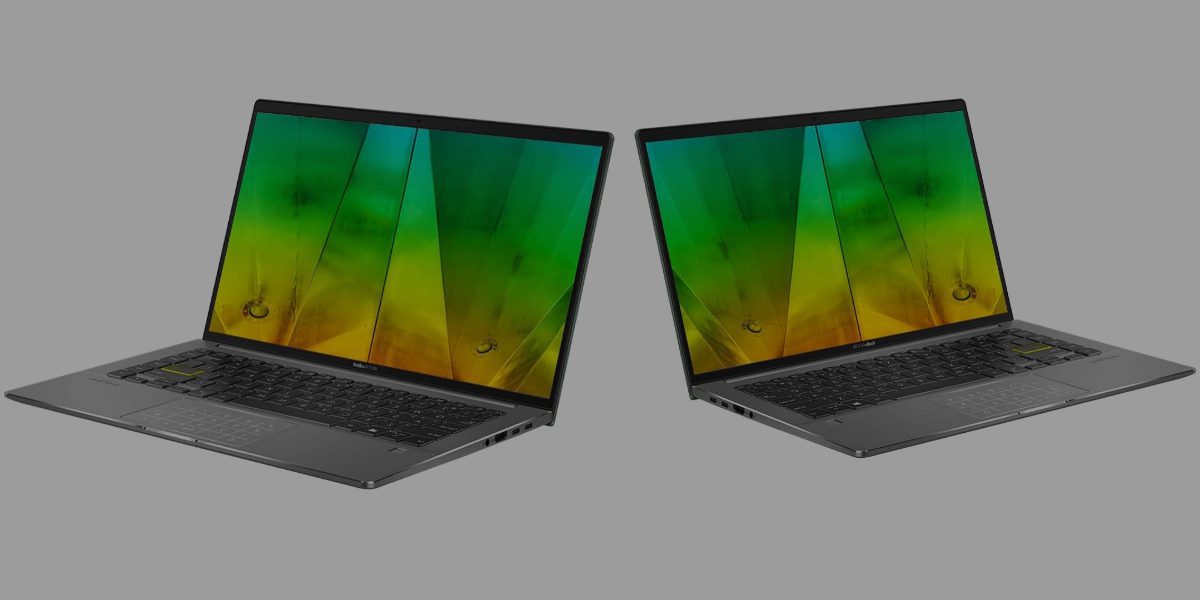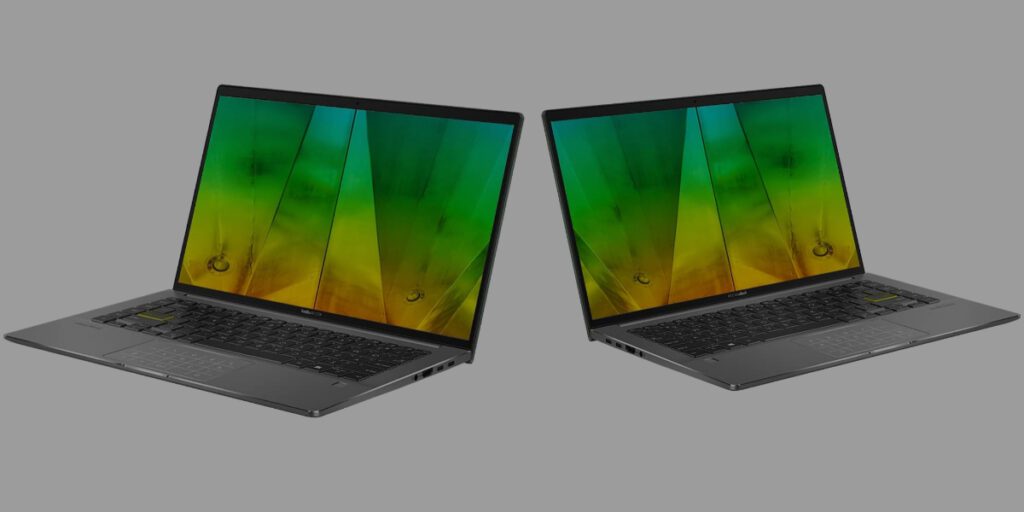 ASUS VivoBook S14 S435 FAQ
1. What should I consider before purchasing an Ultrabook?
Answer: You should look at how many hours it will run per charge and if it supports fast charging technology such as Quick Charge. If not, then make sure it does support standard charging methods such as AC power adapter. Also, check out its weight and size because they may affect mobility.
2. Is the Asus VivoBook S14 worth considering?
Answer: Yes!
3. Can I buy the Asus VivoBook from Amazon?
Answer: Yes!
4. What operating system comes pre-installed on the Asus VivoBook?
Answer: Windows 10 Home.
5. How long has the Asus VivoBook been around?
Answer: The Asus VivoBook was released in April 2016.
6. Who makes the Asus VivoBook?
Answer: Acer manufactures the Asus VivoBook under their brand name "Asus".
7. Will my data/files be safe while using the Asus VivoBook online?
Answer: Your personal files are always secure no matter which device you choose to access them via. However, please note that due to security reasons, certain websites might require additional login details so you must ensure these details are kept private.
Product Images Gallary