A home security system is a collection of physical, electronic components that work collectively to protect a home. This home security system can be in the form of a security camera, siren, motion sensor, glass break sensor, an entry sensor, keypad, key fob, and smoke detectors, amongst others. 
Some of the major types of home security systems include:
Professional Security System: A professional home security system is installed by a technician as it might be more complex for users to install by themselves. This system will also require monitoring from professionals.
Do-It-Yourself (DIY) Security System: In this case, users can easily install and monitor the systems effortlessly using the mobile app.
Smart Security System: In this type of security system, there has to be an active internet connection which will enable users to remotely control the system and view live footage directly from the mobile app and get notified when alarms go off
Local Security System: This is the exact opposite of a smart security system in that users do not have remote control of the system, and the only way to get notified when alarms go off is when you are nearby. These systems can be monitored professionally through a cellular backup.
Wired Security System: These systems depend on a hand-wired connection to receive power and transmit signals into a home's electrical system
Wireless Security System: As the name implies, this system does not rely on wires but on a combination of batteries or WiFi to connect to the mobile app. Although this system allows for easy installation, you will have to frequently change or recharge the batteries.
Having a home security system is convenient and secure as it allows you to monitor all activities that go on in your home, as well as scare burglars away, which in turn helps to keep your properties safe and guarantee peace of mind.
There are a variety of home security systems to fit every user's requirements and needs.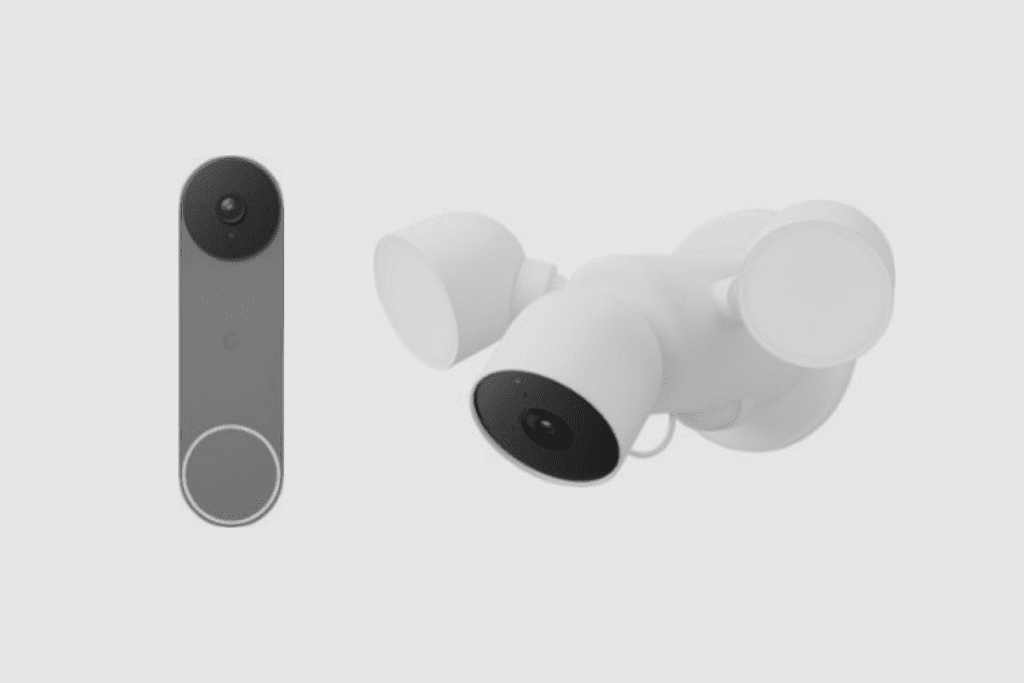 Does Google Have A Home Security System?
Google is one of the leaders in the production of home security systems, their line of products designed to help users build a safe home is called Google Nest.
Google Nest has a variety of home security systems to choose from, which guarantees users of privacy. Google's security system also provides users with video encryption, two-step verification and protected video history.
Some of Google Nest's products for home security systems include doorbells, cameras, smoke & co alarms, thermostats, door locks, and so many others.
Listed below are a few of the best compactable Google Home security systems: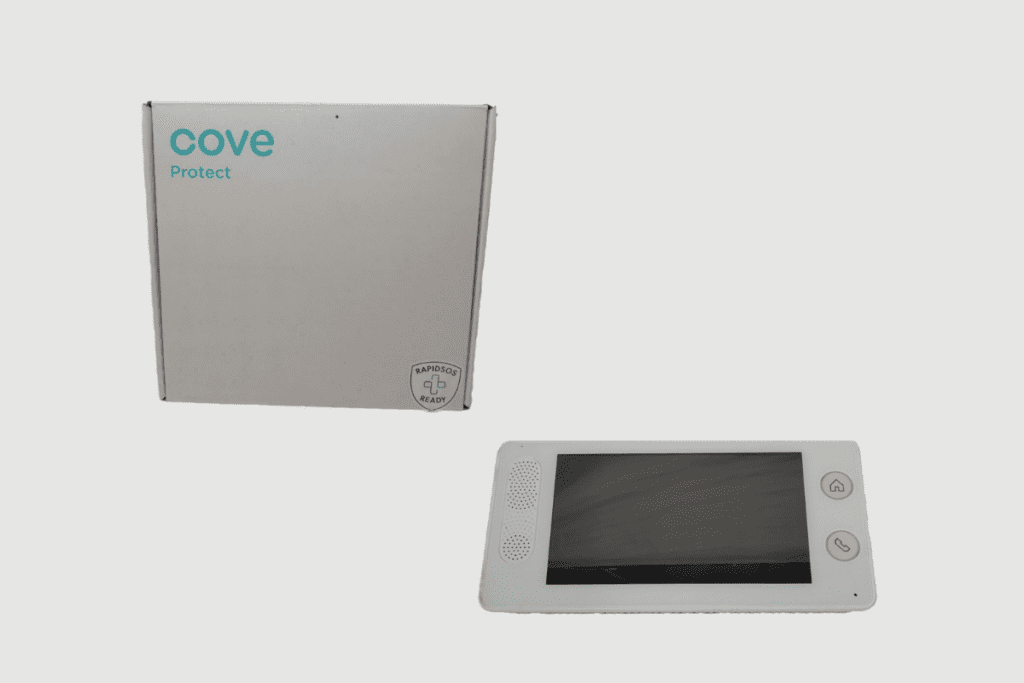 1. Cove:
The Cove system is a great choice for users that want round-the-clock professional monitoring.
Cove offers users affordable security equipment and monitoring costs, ranging from $7 – $124.50. Cove programs come preinstalled and allow ease of installation. It also works perfectly with Google Assistant.
Pros
Installation does not require the services of a technician
Cellular backup
Professional monitoring is not costly
Lifetime warranty with Cove Plan
Cons
Cove does not make their own security cameras
Google Home Integration is not available with all plans
There is no self-monitoring option
The remote control is not available with all plans.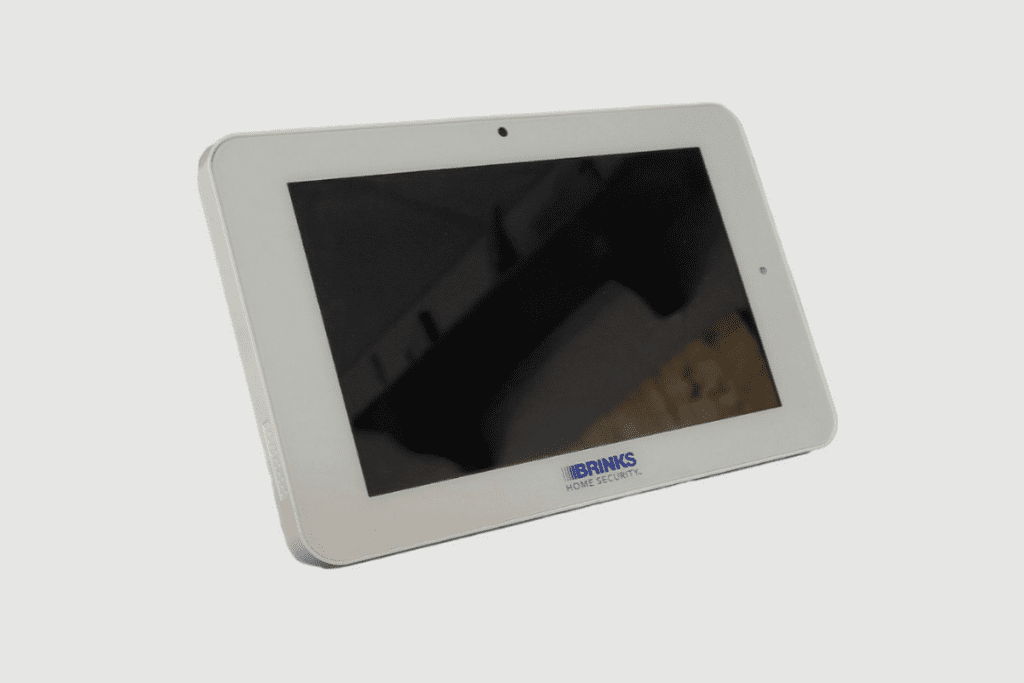 2. Brinks Home Security:
Although they are majorly known for their hand-wired security systems, they now make modern wireless security systems that work with Google Home. With Brinks, emergency monitoring is exceptional as they are known to provide the quickest average response time.
Pros
Online support is great
Fast response time
Brinks Home Security app works just fine with Android devices
Easy installation
Affordable DIY video security
Cons
Deals and prices are not fixed
There is no self-monitoring option
36-month contract
Monitoring is not cheap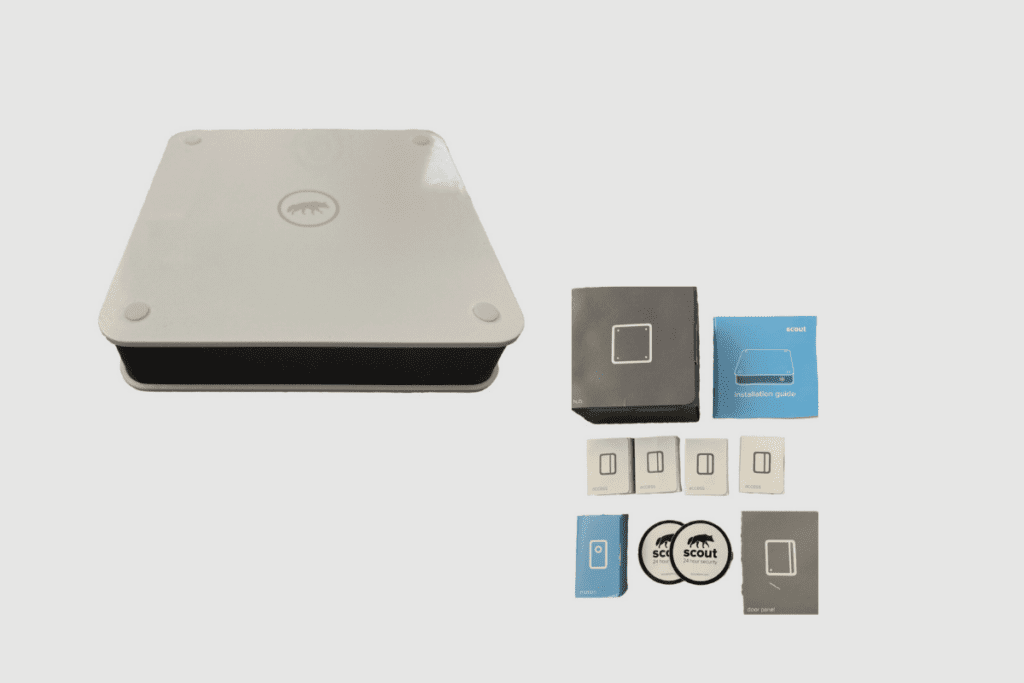 3. Scout Alarm:
Scout is a wireless security system that works with Google Home. Although the professional monitoring plan is cheap, it is not required because with Scout systems; you do not really need the services of a professional for monitoring purposes since you can monitor activities yourself with the Scout app or online by receiving push notifications, texts or emails.
Pros
Google Home for security cameras
Features several smart home integrations
Installation is easy
Self-monitoring
Cons
The equipment is not updated.
Asides from the video doorbell, there is no outdoor camera
Costs can increase if you choose a larger system
Cellular backup only with paid plans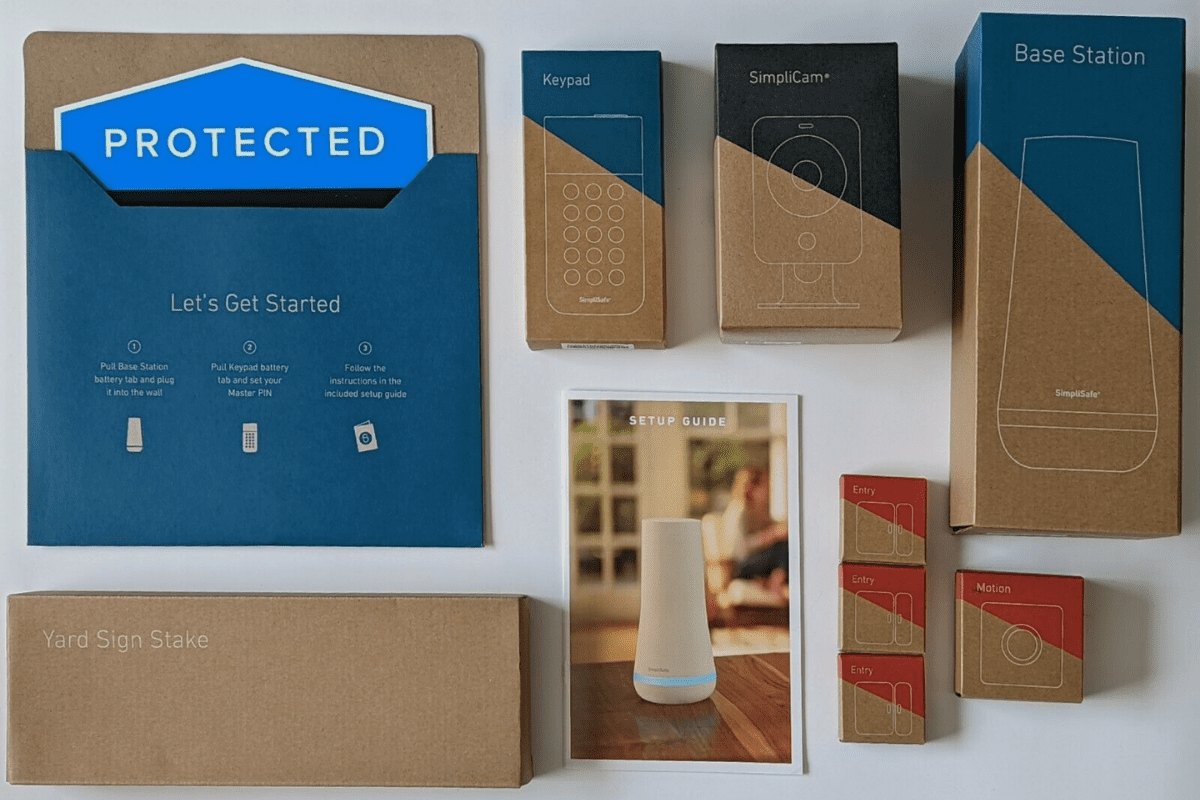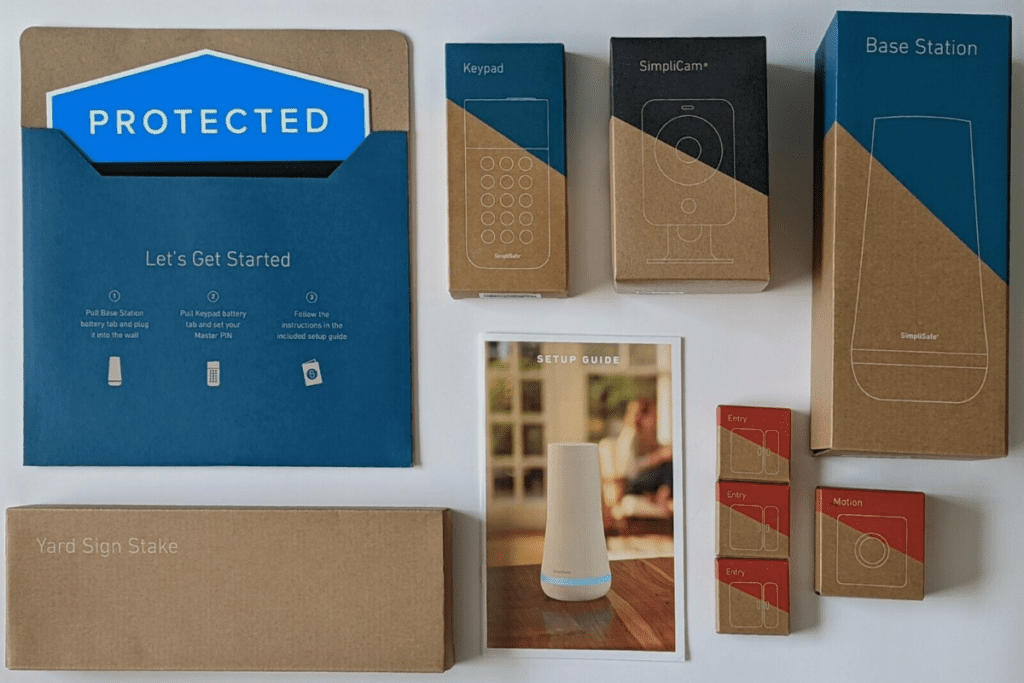 4. SimpliSafe:
This security system is a DIY smart home security system that provides users with flexibility and affordability.
It is also easy to use and allows you to monitor your home remotely. The SimpliSafe comes with 5 pre-configured packages, which users can choose from based on their desired requirements.
Pros
DIY installation is fast
Professional monitoring is not expensive
Alexa and Google Assistant integrations
Affordable hardware
Cons
A 24/7 professional monitoring plan is needed for cloud storage and smart device integration.
If you self monitor, you can't do cellular backup
No person detection in the indoor camera.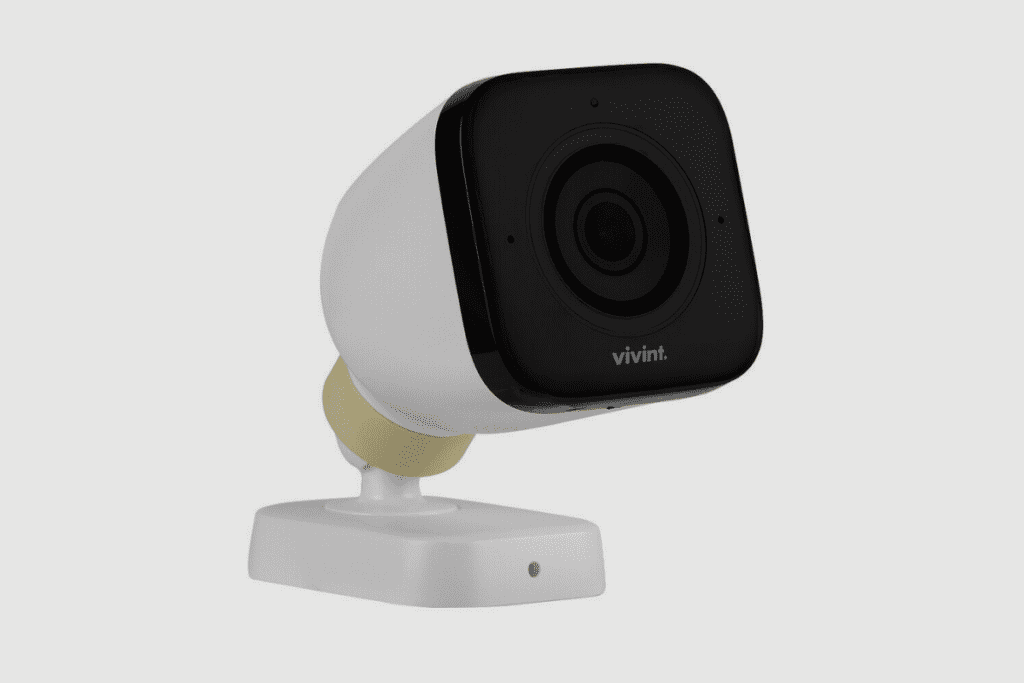 5. Vivint:
With a variety of home automation, Vivint is a leader in home security systems, particularly with their innovative home automation that allows users to control home appliances that are connected to smart plugs. These smart plugs enable you to remotely switch appliances on or off. Google Home is pre-programmed into the home base of new Vivint security systems.
Pros
Smart home features
24/7 Professional monitoring
Cameras are impressive
Cons
Hardware and other equipment are expensive
No guarantee of refund
Contracts are long
Extra charges for reinstallation when you move.
Conclusion
In conclusion, all home security systems by Google, as mentioned above, are compatible with Google Assistant, which allows users to command their systems with Google Assistant. 
Besides providing innovative smart features that allow you to monitor your homes remotely, these Google Home security systems have a price range to fit every budget and offer maximum security for users, making them feel safer.