The Lenovo Ideapad slim 1i is a reliable and affordable laptop known for its excellent performance. This laptop is built with a plastic chassis that gives it a minimal slim design. The Lenovo IdeaPad slim 1i comes in 11-inch and 14-inch screen sizes. 
The Lenovo IdeaPad slim 1i laptop has lots of features that make it stand out from other laptops in the market today.  It runs on a Windows 10 Home operating system, comes with a light and portable size that makes it easy to carry around, and has a long battery life that can last for approximately 8 hours when charged fully. 
This laptop has two available colour options which are Platinum grey and ice blue.
This laptop by Lenovo is great for multitasking because it performs basic daily tasks such as web browsing, music/movie playback, and use of MS office applications efficiently.
Despite its affordability, students and office workers will enjoy this laptop because it offers top-notch performance for everyday tasks and daily computing.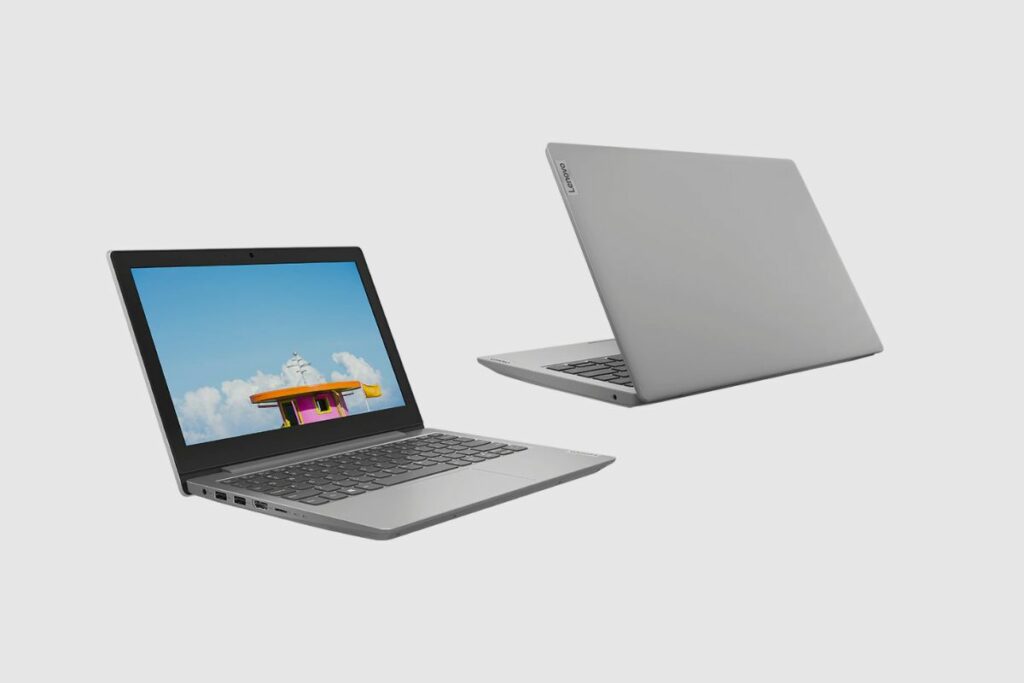 Is The Lenovo IdeaPad Slim 1i Good?
The Lenovo IdeaPad slim 1i is a low-budget laptop with features that makes it stand out.
This laptop comes packed with a powerful Intel processor, speedy storage, long battery life, compact size, detailed keyboard, responsive touchpad and sturdy build that makes it ideal for getting work done efficiently.
However, if you need a laptop with a better processor and more powerful graphics, then this might not be the best choice for you.
What Are The Main Features Of The IdeaPad Slim 1i?
Some of the major features of the IdeaPad slim 1i laptop include: 
High display quality: This is one of the essential features that make the Lenovo IdeaPad slim 1i unique. It comes with an anti-glare display and a boast of 250 nits of brightness. It has an optimised colour, clarity and 2-sided narrow bezel for a clear viewing experience.
Lightweight: This laptop has a slim and sleek design, giving it a portable look and can be easily accessed anywhere.
Operating system: The Lenovo IdeaPad slim 1i runs on a Windows 10 Home operating system in S mode, with a Microsoft office 2019 and has an antivirus protecting data.
Speedy processor: The Lenovo IdeaPad slim 1i comes with a dual-core processor which guarantees an overall great performance.
Quality speaker: This laptop comes with a Dolby audio speaker, which delivers a vibrant sound when used to listen to music or watch movies
How Does The IdeaPad Slim 1i Compare To Other Laptops On The Market?
The Lenovo IdeaPad slim 1i is less expensive and has unique features that differ from other laptops on the market. This laptop is great for web browsing, light gaming, watching videos, checking emails, and editing documents.
It comes with a sleek and slim design, cool colour options, HD antiglare display and a speedy processor. The Lenovo IdeaPad slim 1i is designed for everyday use.
How Does The Lenovo IdeaPad Slim 1i Stack Up Against Its Competition?
The Lenovo IdeaPad slim 1i comes with enough features to make it stand out. This laptop's top-notch qualities guarantee overall great performance. The outstanding features of this entry-level laptop are enough to increase purchases in the market.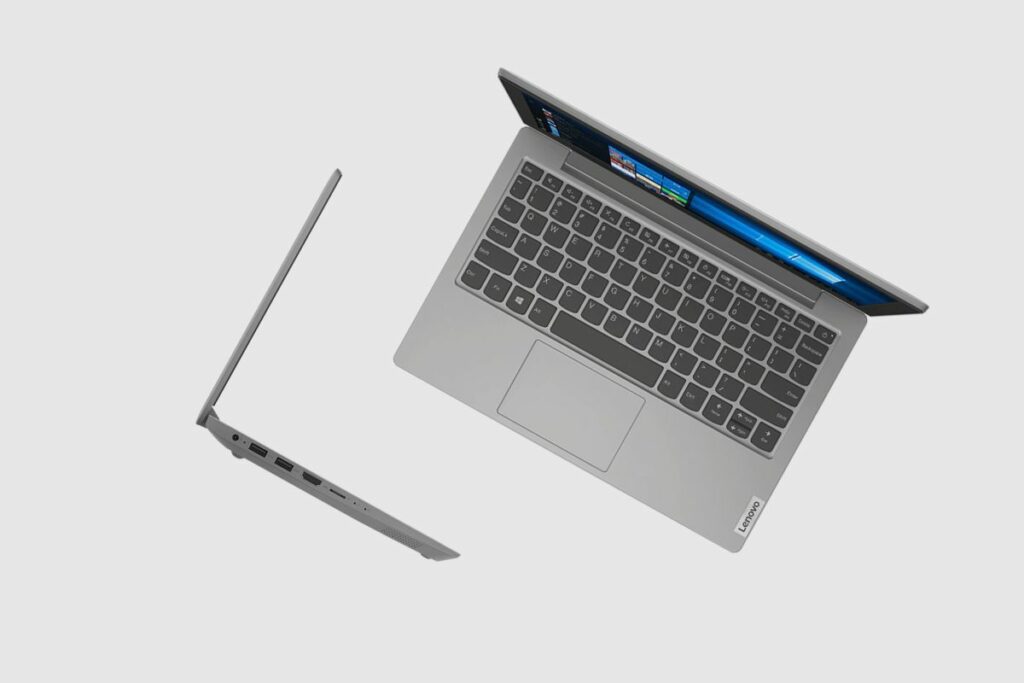 What Are The Pros And Cons Of The Lenovo IdeaPad Slim 1i?
Like all laptops, the Lenovo Ideapad Slim 1i laptop has its positive and negative aspects.
Here are some of the pros and Cons of the Lenovo Ideapad slim 1i include:
Pros
It offers an HD antiglare display
It has a lightweight
Strong battery life
Sleek and slim design
Low-priced laptop
Speedy storage
Cons
Processor is slow
Display resolution is low
There is no USB-C port.
Conclusion
Overall, the Lenovo IdeaPad slim 1i laptop has a sleek design and solid build, making it a great choice for students and office workers.
For an entry-level laptop, the Lenovo IdeaPad slim 1i is efficient because of asides from its affordability and durability.
It has nice features like its HD antiglare display, lightweight, accurate keyboard, strong battery and speedy processor. It also performs basic tasks and daily computing jobs easily without any issues.