The Apple iPad Pro as the name implies has an 11-inch model and a 12.9-inch model and in this review, we will be discussing the 11-inch model. It is a device meant for professionals as the 'Pro' name says and it ships with Apple's M1 SoC, a thunderbolt port, more RAM, and a Face ID camera. It has a high level of performance and it's portable enough to fit in your bag without even noticing it. To get the best out of the Apple iPad Pro, you would have to use it with the magic keyboard or the Apple pencil or both which would cost you more money.
Design
The Apple iPad Pro has a sleek and stylish design with a matte aluminium body. It looks almost identical to the 2020 iPad pro model but weighs 5g less at 468g. It has antenna bands along the sides and a total of four speakers.
There is a Thunderbolt port at the bottom of the iPad and a SIM card tray on the right. On the top right corner at the back of the iPad is a dual camera, an Apple logo and pins that help to power accessories like the magic keyboard. The iPad pro has well-placed volume and power buttons and a magnetic strip at the top to hold your Apple pencil while it charges wirelessly.
2021 Apple iPad Pro (11-inch, Wi-Fi, 128GB) - Silver (3rd Generation)
Last Amazon price update was: September 22, 2023 11:16 pm
Display
The 2021 Apple iPad Pro display has rounded corners with thick bezels around it. It has an 11-inch Liquid Retina display that makes use of an IPS LCD panel with 2388 x 1668p resolution. It supports a 120Hz refresh rate with about 600 nits of brightness. It has very good and vivid display colours.
Performance and Battery life
The 2021 Apple iPad Pro is the first Apple iPad to feature the M1 chip which is found in Apple's Pro laptops. Apple's M1 chip is said to deliver up to 50% faster CPU and 40% faster GPU compared to the previous models. It runs on iPadOS 14 which is great for multi-tasking. It has a great sound quality with five microphones for quality sound recording and it supports Bluetooth 5.0 and Wi-Fi 6.
At the back of your iPad, you get a 12MP main camera with a LiDAR scanner that shoots up to 4k@60fps videos, a 10MP ultra-wide camera and a true tone flash. The 12MP front-facing camera positioned in a portrait mode records 1080p videos and supports Smart HDR 3.
The Apple iPad Pro can also be used as a substitute for a laptop with the use of the magic keyboard and Apple pencil as most of the apps a lot of people need to get their work done are already optimized on Apple tablets.
The battery life on the 2021 iPad pro according to Apple should last about 10hours on a single charge with web browsing and video playbacks and 4 hours of gaming at maximum brightness. It also ships with a 20W fast charging power adapter that charges up to 97% in two hours.
Features
Premium design.
It ships with Apple's M1 chip.
It has a LiDAR scanner.
11-inch LCD display.
It has thick bezels around the display. 5G connectivity.
FaceID Camera.
Dual cameras.
Wi-Fi 6 support.
Bluetooth 5.0 support.
20W fast charging adapter included.
Specifications
Operating system: iPadOS 14
Processor: Apple M1
Display: 11-inch Liquid Retina LCD 2388×1668 pixels resolution
Camera: 12MP, 10MP(rear camera), 12MP (front camera)
RAM: 16GB
Storage: 128GB
Dimensions: 25.9 x 18.9 x 5cm
Weight: 466g
Connectivity: Wi-Fi 6, Bluetooth 5.0
Color: Space Gray, Silver
Pros
It is portable.
Powerful performance.
Storage option up to 2TB.
Cons
The M1 SoC is under-used.
Buying Guide – Apple iPad Pro 2021 Review
The Apple iPad is one of the best selling tablet devices out there today. They have been popular since 2010 when they were introduced by Apple Inc. These days iPads come in different sizes ranging from 7 inches all the way to 13 inches and the 2021 new 11-inch model release is the best iPad pro yet as well as the 12.9-inch iPad Pro model. They both share the same features except the display size.
An iPad comes with many features including a high definition screen, powerful processor and in this case the M1 chip, long-lasting battery, wireless connectivity options, multiple cameras, etc. If you want to buy an iPad then here are some things you must consider before buying.
When choosing an iPad make sure that its size matches your personal preference. If you like bigger screens then go for the larger models such as the 12.9-inch iPad Pro or 13-inch ones. However, if you prefer smaller screens then choose between the 9.7 inch or the 8.4-inch versions. You will notice that these two models differ only slightly but still offer enough space for everything you do on them.
Another thing to think about is what kind of resolution you would like. Do you just want something basic? Or maybe you want more detail so you can watch movies and TV shows at full HD resolution? This means that you will see better details on your screen. But keep in mind that not every app works perfectly on high resolutions. For example, games may run slower than normal because of how much processing power is needed to render graphics at a higher resolution.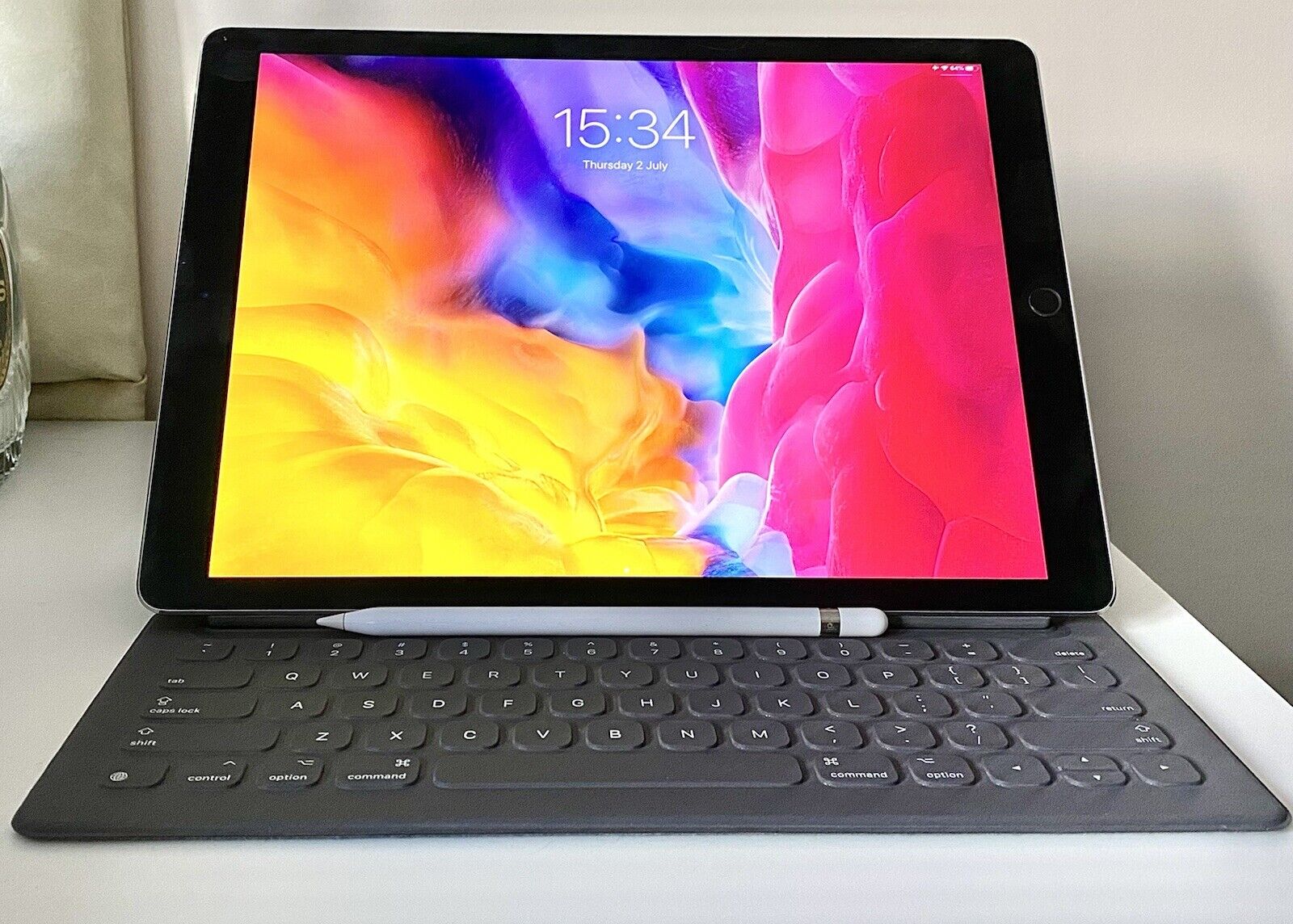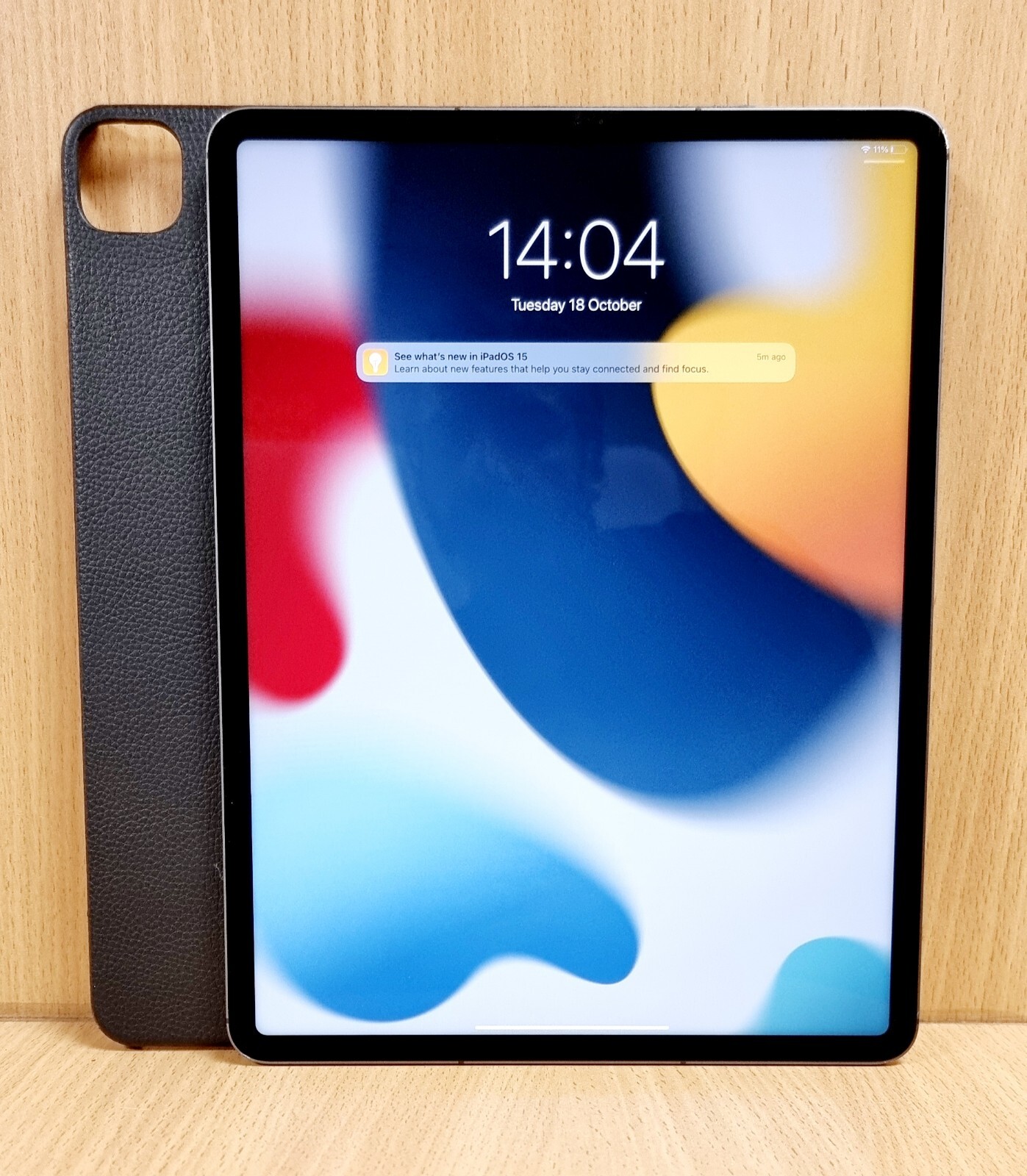 How much is Apple iPad Pro?
The new 11-inch iPad Pro that ships with the M1 chip are sold at £676.73 for the base model, £783.97 for 256GB storage, £999 for 512GB of storage space, £1,340 for 1TB and £1,689 for 2TB of storage space.
Available series
The Apple iPad series began in 2010 and has since then evolved to what it is today. They vary in terms of display size, processors, storage and overall performance. We have the;
iPad,
iPad Mini,
iPad Air, and
iPad Pro.
Is the Apple iPad Pro worth buying?
The 2021 Apple iPad Pro is definitely worth buying with Apple's fastest chip in it and the fact that you can use it as a laptop if you want by just connecting the magic keyboard to it.
Conclusion
Apple really hit it right with the iPad pro although we can safely say that the M1 chip is underused. The price tag might be too steep for most people especially those who don't need the extra speed but overall though I believe that the iPad Pro is great value for money and should be considered over other tablets available on the market.
FAQ – Apple iPad Pro 2021 Review
Q: What does "Pro" mean?
A: This means that this device comes with more features than other iPads.
Q: Is there any difference between the different models?
A: Yes, they all come with different sizes of displays but apart from that, they are pretty similar.
Q: Can I upgrade my old iPad to the latest version?
A: No, you cannot. If you wish to update your older devices, you must buy an entirely new one.
Q: Will I lose data when upgrading to the newest version of iOS?
A: Not necessarily. However, some users may experience issues while updating so make sure you backup everything before doing anything.
Q: How do I know whether or not my iPad will support the M1 processor?
A: You can check out our guide here.
Q: Does the iPad Pro ship with a stylus pen?
A: Unfortunately no, however, you can purchase them separately.
Q: Do I need to pay extra for the accessories?
A: The Magic Keyboard costs $169.99 and the Apple Pencil costs $79.95.
Q: Where can I find the best deals online?
A: Check out Amazon UK's website where you'll find great discounts on the iPad Pro.
Product Image Gallery